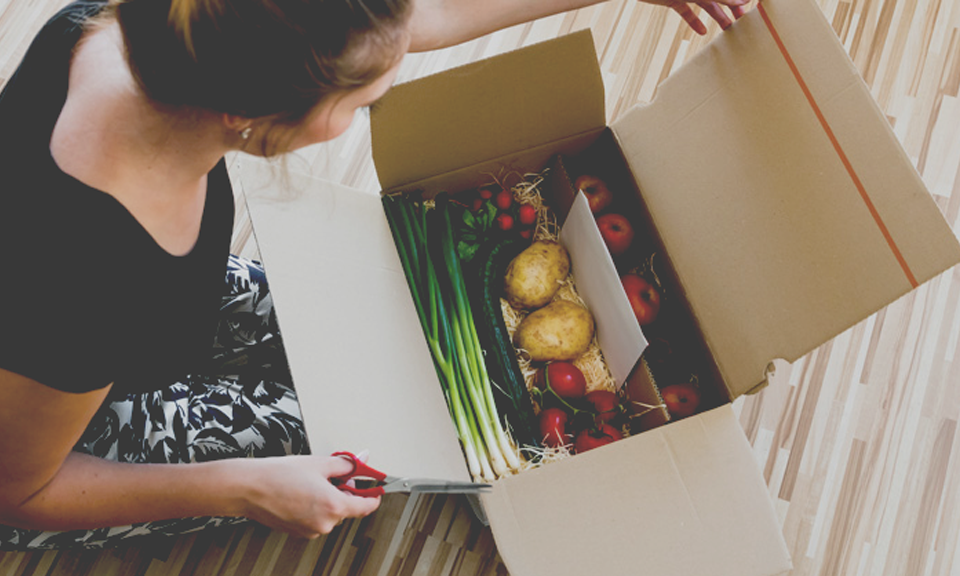 While most consumers still prefer to do their grocery shopping in person, the presence of online grocery shopping is becoming more prevalent and is predicted to triple over the next ten years. This is creating new challenges and opportunities for both brand marketers and the consumer packaged goods industry.
Consumers don't fully recognize the convenience of online grocery shopping yet, but omnichannel grocers can capitalize on the e-commerce market by customizing the online experience to their customers and incentivizing them to order online more than once.
According to Stephen Caine and Michelle Paratore at Bain & Company, "Only 42% of first-time users say online grocery shopping saves time, but it gets easier the more they try it."  If grocers can keep customers coming back to online ordering, the likelihood of the customers using the same method and consistent brand products increase in the future.
So, what exactly do grocers need to do to prepare for the rising digital age of shopping?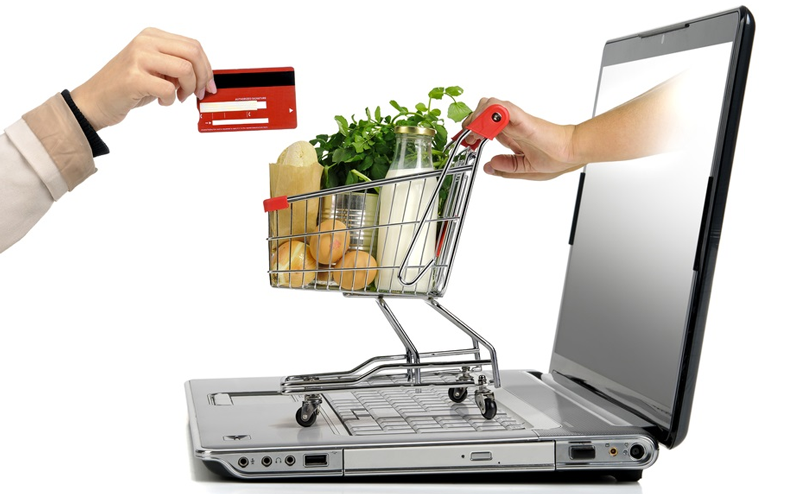 Create a Convenient Online User Experience
Customers still consider shopping at a physical grocery store to be more convenient than attempting to navigate online grocery shopping. Grocers need to bridge the gap by breaking down the online experience to make it easy and convenient for the consumer to find what they need while also saving them money by suggesting cheaper, similar products.
The key is also personalizing the journey for online shoppers. Grocers can design tools that can touch and influence online shoppers' decision-making process, such as making product recommendations based on the customer's previously-purchased items and their shopping patterns.
Another tactic is to minimize the amount of effort required by the consumers by providing them with a visual "shelf" that contains their frequent and repeat orders. By doing so, grocers can make online shopping quicker, easier, and therefore more desirable for its customers.
Incentivize Customers to Shop Online with Your Brand
According to Caine and Paratore, "75% of online grocery shoppers say they are still using the first online grocer they tried." Most people have a trusted local grocery store where they always shop. So, if local grocers create an online shopping platform that effectively reels in their loyal, regular customers, the likelihood that they will transition their grocery shopping with the same grocer online is almost guaranteed (the home-store bias).
Grocers can offer rewards to incentivize consumers to continue ordering online. Promotions such as coupons for relevant products, special sales, and spending rewards can serve to both personalize the customer's experience, and to entice them to make repeat orders with your brand by making checkout quick and easy.
This is also a great opportunity for cross-channel engagement via things like direct mail marketing. Sending customers postcards with URLs or QR codes to unlock the rewards that they can redeem for personalized online coupons is a powerful way to build brand loyalty.
Offer Cutting-Edge Online Features that Fit the Consumer's Lifestyle
Many consumers still use physical grocery lists to keep track of their shopping needs. Grocers can target this routine practice by designing an online feature that enables shoppers to log their frequently-purchased items and search for them quickly and easily.
Grocers can take it one step further and even create tools to relate to the customer's lifestyle preferences. For example, for particularly health-conscious shoppers, grocers can offer recommendations for products and recipes that best fit their healthy lifestyle online and offline.
It's all about personalizing the experience for each shopper, so they feel seen, understood, and valued by your brand. "Retailers who can deliver frictionless omnichannel experiences by investing in digital experiences and tools that save time for consumers shopping online or in stores will emerge as winners in this rapidly changing grocery landscape," explain Caine and Paratore.
*****
While not occurring rapidly, consumers are beginning to transition into the digital age of grocery shopping. Many still find it more convenient to shop at a physical grocery store, but with the emergence of digital generations – such as Millennials and Generation Z – is expected to take the CPG and retail industry into the next chapter of the digital grocery shopping era.
Practical and data-based online tools are an essential part of the online experience that "do the work" for customers to shorten the buying cycle. Based on the customer's shopping pattern, grocers can provide recommendations for items, store favorite item information for a timely reminder, offer coupons and special discounts specific toward their frequented items to help them accomplish their routine shopping practices.
By understanding how to transition into the digital age of grocery shopping, omnichannel grocers can capitalize on the growth of the online shopping world and boost the effectiveness and efficiency of their physical marketing activities as well. And by working with a trusted partner who can help you take advantage of this up-and-coming shopping platform, your brand can compete and win on the quality and convenience of your online user experience.
Related blogs:
Why NVISION?
For more than three decades we've partnered with Fortune 500 companies to deliver marketing operations solutions. Led by a strategic account management team, we'll help you develop, procure, fulfill and distribute printed collateral, signage, point-of-purchase displays, direct mail, branded merchandise and much more.
LEARN MORE