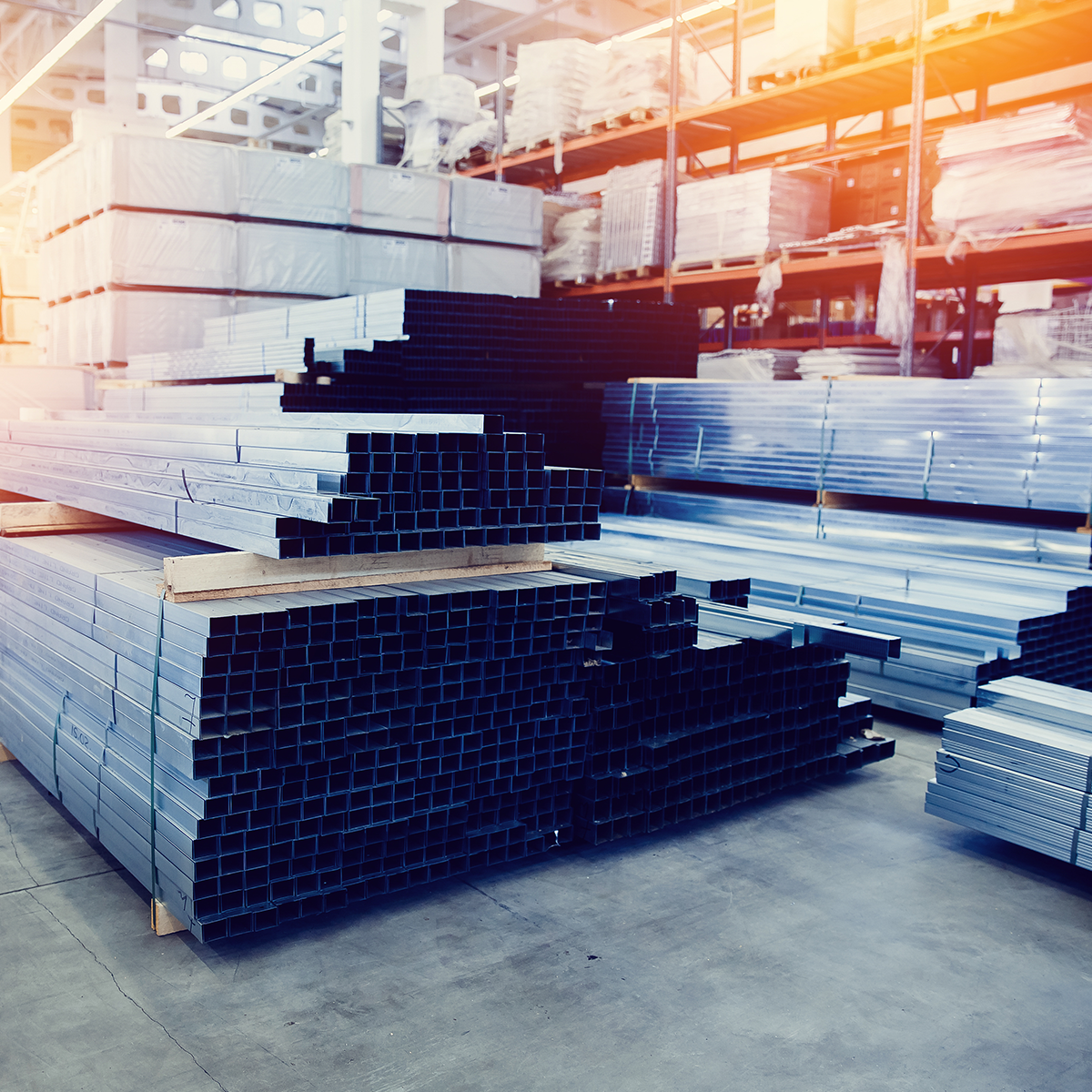 With the COVID-19 vaccine in wide circulation and schools and businesses beginning to open their doors again, building products marketers face a rapidly changing marketplace. Let's explore five building products industry trends as our post-pandemic world begins to unfold.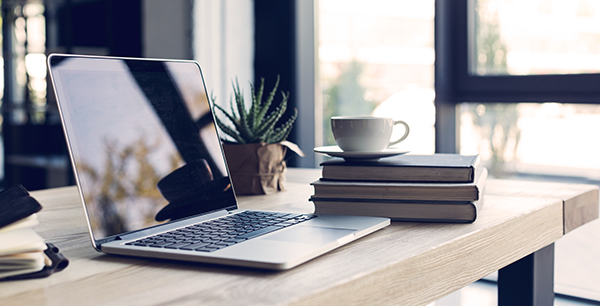 Interiors are a Key Focus
According to the Residential Remodeling Index report released in late 2020, consumer remodeling projects of $1,000 or more had increased by 8% over the previous year. Consumers are spending an unprecedented amount of time indoors and are focused on making the best of it, adding comfort and utility to their existing space.1
Home offices remain a focal point for design investment with so-called dedicated "Zoom Rooms" a priority for busy professionals. Closed floor plans are also trending for their ability to offer privacy as are related building materials like solid-core wood doors that reduce noise. Escaping from work, homeowners are also creating more elaborate home exercise areas and even "unplug zones," or rooms with no technology for total relaxation.
Previously neglected areas such as laundry rooms, foyers or utility rooms are being built out and cleaned up to add extra living space. Less clutter and a clean aesthetic mean that storage solutions are also gaining popularity.
When marketing building products, it's important to continually scan the design blogs, reach out to audiences via surveys or formal market research, and work closely with product designers to meet the demand for materials that enhance comfort and interior living.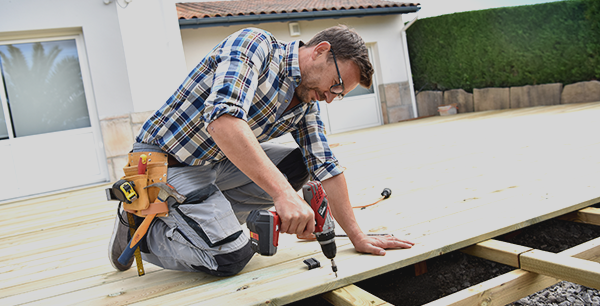 Enjoying the Great Outdoors
The National Kitchen and Bath Association (NKBA) recently published a membership study that shows a 65% increase in overall outdoor living project interest, with 60% of respondents planning to upgrade existing spaces and 54% looking into patio/deck projects. Just as consumers seek to expand their interiors, they also want to escape occasionally from life inside.2
Besides garden materials, swimming pools and outdoor kitchens, hybrid spaces where indoors meets outdoors—such as a dining area that features openable screens or an outdoor home office area with Wi-Fi and sun shading—are also driving sales of building materials. The NKBA study even cites a trend in outdoor showers, particularly in upscale resort communities in sunbelt regions. Larger windows are another popular design enhancement as homeowners seek to bring in the outdoors.
Finally, people are using their yards more frequently for yoga and exercise versus simply entertaining or family space. This trend bodes well when marketing building products like fencing, gates, walls and screens. Even marketers who aren't directly involved in outdoor living brands—such as lighting or door manufacturers—can leverage these building products industry trends with items that offer related benefits.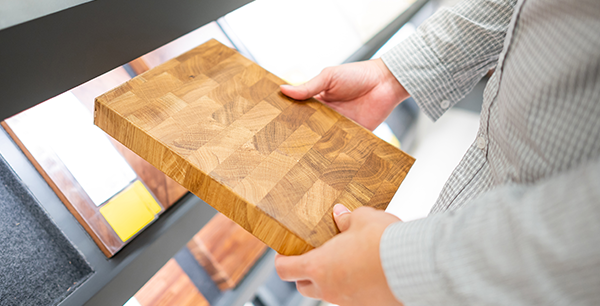 A Material Difference
The good news for building products companies is that all this home improvement requires a wide array of materials. "Easy care" materials like quartz, metal and glass are popular indoor choices because they offer simple sanitation and maintenance. Likewise, "cozy feel" products like rustic woods, brick pavers, and even repurposed barn doors used indoors, help to make homes more comfortable and calming.
With such a range of materials being sought after for interior and exterior remodeling applications, building products marketers have more possibilities to cross-sell, develop new product ideas or provide less-costly alternatives to expensive materials.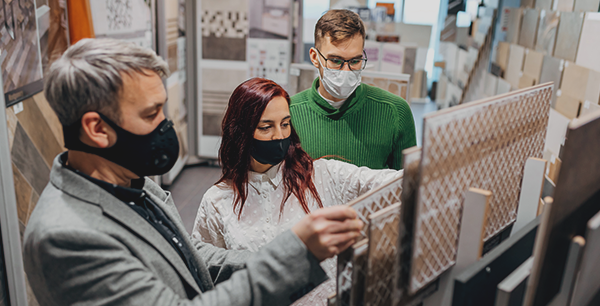 The New Buyer's Journey
Last year's pandemic will certainly impact the building materials industry outlook in 2021. While brand differentiation will always be critical, content marketing continues to deliver customers. How-to articles and videos, look books, buying guides and online advice forums are in demand by DIYers working on various remodeling projects.
In-store retail displays are more critical than ever. Today, these displays focus less on building awareness and more on closing the sale. That's because most consumers will have completed all their product research before heading to the retailer, versus starting there and expanding their search afterward.
Likewise, sample kits that were previously delivered by a salesperson are now directly shipped to consumers for individual evaluation. It's important that all sample kit packaging convey safety and sterility as at-home consumers are still taking precautions. These changes in the buying process offer new opportunities to reach customers and build familiarity with their products in non-traditional ways.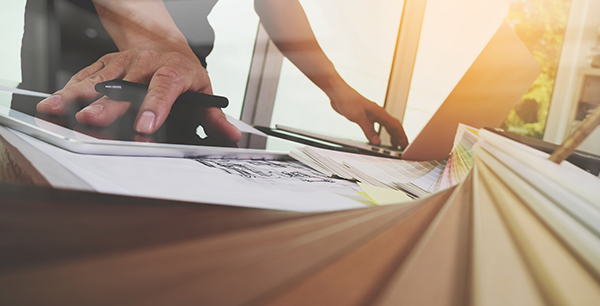 Marketing's Changing Role
As the pandemic deepened in 2020, marketing building products began to evolve in unpredictable ways—particularly the role of the marketer. More projects were added. More collaboration was expected with other areas in the company including R&D, distribution and new product development. Budgets may have been put on hold. And c-level leadership asked tough questions about emerging building materials industry trends that could potentially impact revenue.
In 2021, these new roles are already firmly in place for marketing professionals who are now charged with brand building, sales support, retail promotion, supervision of the marketing supply chain, hiring new team members, market research, and the list goes on. Unlike specialists in consumer packaged goods companies, this industry demands generalists who can wear many hats and think beyond traditional marketing channels as the quarantine winds down.
Of course, multitasking in new ways can affect productivity and creativity, not to mention job satisfaction. Forward-thinking building products marketers understand the critical role played by external partners who can keep them focused on the priority tasks.
In a rapidly changing retail environment, NVISION is always ready to help building materials brands elevate their marketing and respond quickly to new trends and challenges. Our deep understanding of today's marketplace gives you an edge in strategizing and executing your marketing plan for building materials.
Why NVISION?
For more than three decades we've partnered with Fortune 500 companies to deliver marketing operations solutions. Led by a strategic account management team, we'll help you develop, procure, fulfill and distribute printed collateral, signage, point-of-purchase displays, direct mail, branded merchandise and much more.
LEARN MORE