"Disruption" is a hot word right now in marketing. It calls to mind the Ubers, PayPals, and Yelps of the world. Disruption can mean huge profits and slashed costs for companies that pull it off successfully, and a place in the pantheon of revered brands.
But for CMOs, who must try to navigate through this ever-changing sea of disruptions in consumer behaviors, business environments, and new technologies, handling this task, and identifying which opportunities to capitalize on, can be a challenge. That's why Navigate-the-Channel offers these helpful tips for coming out on top to CMOs riding the wave of disruption.
Explore and Understand New Technology
It wasn't even five years ago that virtual reality, machine learning, A.I., and the Internet of Things were all pipe dreams. Now, they're household concepts, and marketers are integrating them into their strategies.
Take Marriott Hotels, for example. It uses VR headsets to allow vacation shoppers to virtually "explore" some of its flagship properties in places like London, Hawaii, and, Thailand, telling its hospitality story better than a pamphlet ever could. VR, and the ability to "walk through" structures has exciting applications for the building materials industry.
As NTC puts it, "these technologies should not be cultivated for their own sake," but CMOs should seek to understand both their applications and their appeal to consumers.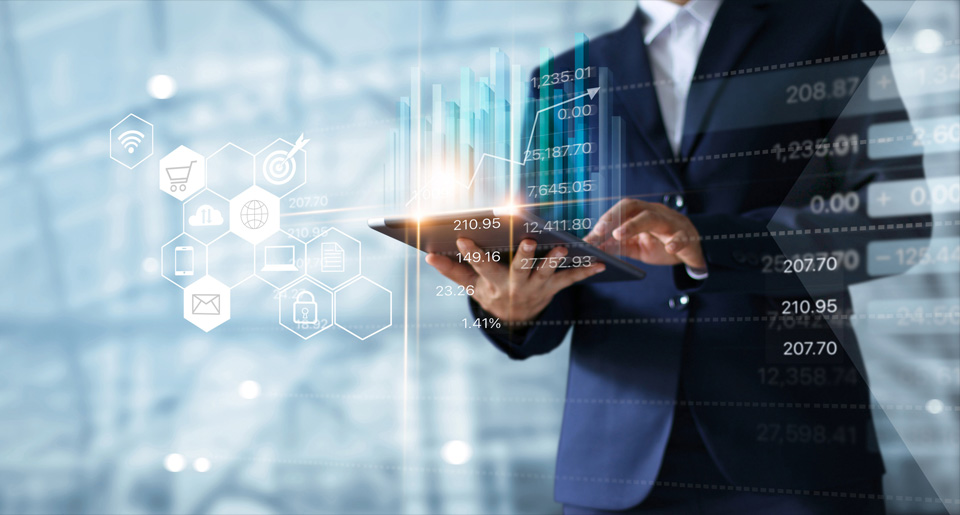 Use Data to Consider Customers Holistically
Big data has brought big changes to how marketers develop customer personas and ideal customer profiles. In the past, CMOs grouped large swaths of customers into similar "personas" and segmented their marketing efforts at that level.
Now, with the rise of "Big Data" and, more importantly, the machine learning power to analyze, process, and make sense of it, CMOs have an unprecedented opportunity to target their customers at an even more granular level.
As NTC explains, "In a small industry like building materials, everyone knows everyone else. Each person within a sales funnel must be considered fully," and that includes considering their organization's challenges, goals, budgets, geographic markets, and more. CMOs should explore investments in big data analysis that can help create these hyper-specific buyer profiles.
Real-Time Responsiveness and Connectivity
The Internet of Things is rapidly redefining traditional marketing "channels." Now, refrigerators can recommend packaged foods to consumers, and windows can suggest more energy-efficient blinds.
CMOs should take a step back and consider how certain societal and consumer attitudes have already changed regarding styles, materials, and processes. "For instance, certain manufacturing processes that would have been industry standard within building materials might now be considered anti-environment and cause enough of a stir to hinder business," explains NTC. The use of asbestos in insulation materials is one of the most famous examples.
Smart CMOs should take into consideration which aspects of their business may become the subject of consumer attention in the future, and they should prepare their marking supply chain and marketing operations to be agile and responsive to these changes as they arise.
Why NVISION?
For more than three decades we've partnered with Fortune 500 companies to deliver marketing operations solutions. Led by a strategic account management team, we'll help you develop, procure, fulfill and distribute printed collateral, signage, point-of-purchase displays, direct mail, branded merchandise and much more.
LEARN MORE