Advancement of technology with limitless digital bandwidth opened up a new array of channels for today's consumers to be more aggressive in engaging with brands. More importantly, it is changing the way consumers shop, forcing brands to present a superior omnichannel experience to meet the expectations and demands of consumers. However, some brands struggle to do so because they lack sufficient awareness of their customers' needs and preferences.
According to Jorge Amar, Julian Raabe, and Stefan Roggenhofer in their McKinsey.com article, "Companies seeking to keep pace with industry leaders must embark on an omnichannel transformation — one that views touchpoints not in isolation but as part of a seamless customer journey. And since customer journeys aren't simple and linear but a series of handoffs between traditional and digital channels that can vary significantly by customer type, an effective strategy requires an in-depth understanding of what customers truly want."
In order to ensure success, brands need to focus on understanding the preferences and wants of their target audience.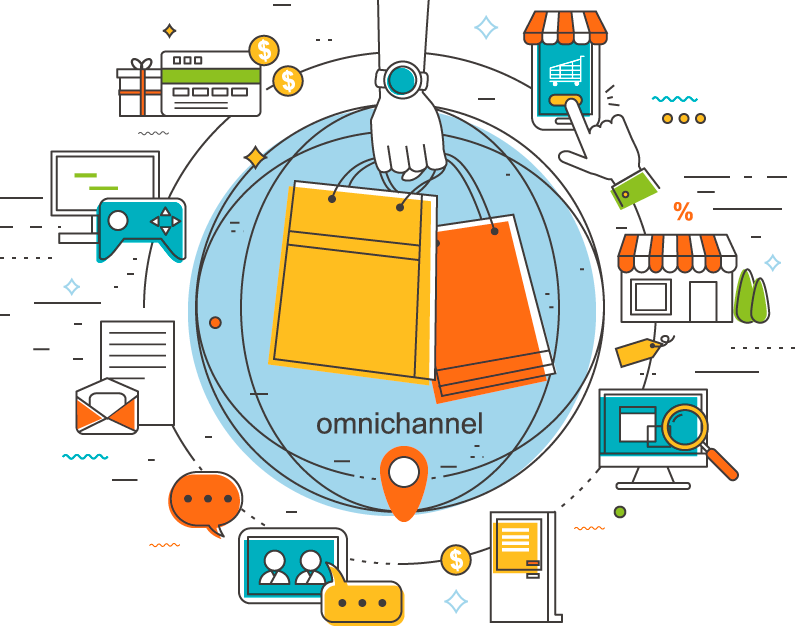 Provide Quality Digital Customer Care
More and more customers prefer to shop digitally and seek out customer care online. Many brands have capitalized on this trend by focusing on developing a robust omnichannel presence. However, brands that design a digital channel prematurely often fail to provide adequate online support channels for their customers.
Some brand marketers believe that the customer's desire for customer-employee interactions is diminishing due to growing technology. But, trends indicate that the volume of engagement and the number of touchpoints actually continue to increase. This shows that brands need to ensure that they are providing effective and positive engagement with customers through digital channels.
Brand marketers who fail to provide adequate customer care online find that customers make multiple visits to their website in order to receive the help and assistance that they require. This leaves shoppers frustrated and dissatisfied, decreasing sales and conversions for your brand. Concentrate on efforts to understand how to effectively help your customers, and ensure that you offer productive digital avenues through which they can seek assistance.
Know Your Shoppers' Personas
To effectively reach and engage with customers, brand marketers need to be aware of the different types of segments they're targeting. The four most common categories of shoppers include: digital by lifestyle, digital by choice, digital by need, and offline society. Each consumer group has unique shopping needs, and brands need to prepare marketing approaches for each of them.
As Amar, Raabe, and Roggenhofer explain, "Best practice is to design primary service for each segment, using contact volume distribution and persona profiles that differentiate by digital behavior to determine engagement strategies and the necessary investments in each channel." Different types of consumers will respond to different marketing tactics, so brand marketers need to get creative to effectively reach a large audience of shoppers.
More and more customers demand personalized journey fit their needs. The first step for brands to achieve this is to understand the shopping preference of their target consumer groups.
Some consumer segments respond more to online advertisements, whereas others are more touched by physical marketing materials such as direct mail that drives them to brick-and-mortar stores where they can experience a personal connection with the brand. Therefore, brands should focus on developing marketing strategies that serve each persona group based on their shopping preferences in conjunction with omnichannel digital efforts.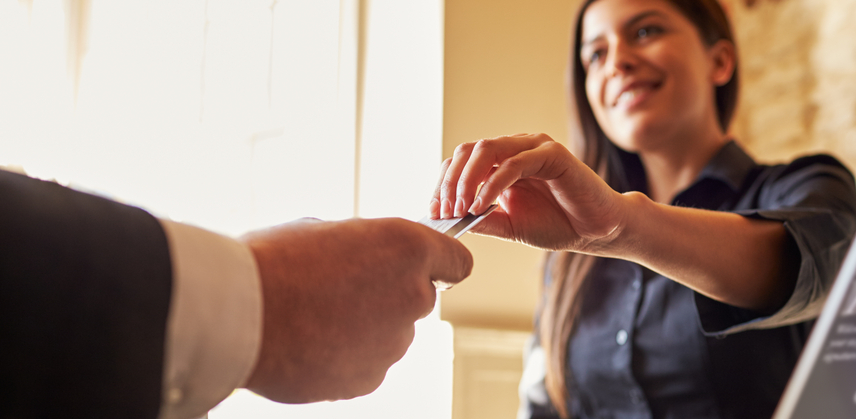 Train Employees to Put the Customer First
A superb omnichannel experience does not stop at the completed purchasing transaction. It now extends to seamless customer handoffs across the channel from pre-purchase interaction to after-purchase follow-ups by the customer service, via online or face to face. To provide a superb omnichannel experience, brands need to recognize the importance of employee training to fulfill the pre and post-purchase phases of the customer journey.
Well trained brand employees should be able to identify customer needs and cater to their services accordingly. In order to do so, they must receive the right kind of training. Ensure that your training is creative, effective, and designed with the customer in mind. The better the coaching, the better the service, and it translates into higher demand and increased sales for your brand. It's integral that your workforce has the right skill sets to offer effective customer care. Eventually, this will help to refine the strategy based on brand performance in the long run.
When complex issues arise, employees need to be able to provide feasible solutions and give customers a seamless experience. Positive interactions help employees develop meaningful relationships with consumers, which serves to drive sales and bring in a higher number of loyal customers for your brand. The happier a customer feels when they leave your store or website, it's more likely that they will recommend your product to others.
*****
No two consumers are the same. Each consumer segment has unique shopping needs and responds to different marketing methods. Brands need to make an effort to understand what their target customers want and implement ways to effectively deliver it.
Providing high-quality customer service and productive assistance through digital channels, personalizing the shopping experience for target groups, and training brand representatives to follow a customer-centric mindset are useful ways to deepen your understanding of what your customers want, generate demand, and drive sales.
Related blogs:
Why NVISION?
For more than three decades we've partnered with Fortune 500 companies to deliver marketing operations solutions. Led by a strategic account management team, we'll help you develop, procure, fulfill and distribute printed collateral, signage, point-of-purchase displays, direct mail, branded merchandise and much more.
LEARN MORE