The rise of ecommerce giants like Amazon has begun to shake up the way retailers think about their relationships with consumer packaged goods (CPG) brands, and with their customers.
That's according to L.E.K. Consulting, who explains that there is a growing "digital divide" in the consumer products world, wherein brands wish to adopt a direct-to-consumer (D2C) model, but are hesitant to do so because of concerns about their digital strategy and retail channels. Here are some of the most important areas of focus for brands looking to establish an effective digital strategy.
Different Consumers, Different Strategies
Not all advertising is effective for all buyers. Similarly, not all digital experiences appeal to all consumers or are right for all brands. Brands shifting to digital are wise to apply the same granular level of segmentation to their digital target audiences that they would to in-store shoppers. The marketing efforts that appeal to certain demographics will still appeal; they simply need to be "digitized."
For example, Huggies, the diaper brand, designed its online rewards club to heavily feature educational materials for first-time parents, who comprise a large portion of its buyers. Burberry, the luxury fashion label maintains online communities where customers can share chic pictures of themselves sporting the iconic coats.
Similarly, home remodeling and interior design brands have begun to leverage virtual and augmented reality apps to allow customers to more fully visualize the brand's products in their own homes. Digital should be responsive to your customers. It should fit who they are, and what they want.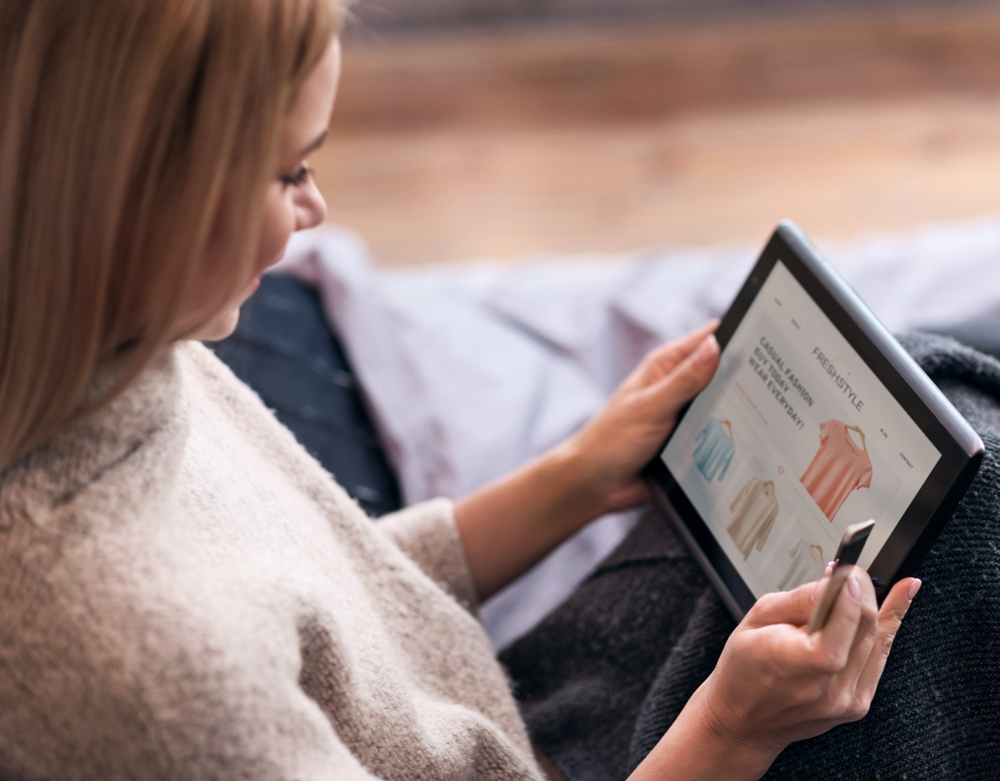 Digital Should Add Value
Digital is about more than just ecommerce. It's about adding a unique twist to your brand's offerings that add substantial value for your customers.
To generate a new revenue stream from the resale of its used goods, for example, clothing company Patagonia created a stand-alone website where loyal customers can swap secondhand gear at a discount, and trade-in used gear back to the brand for gift certificates. Automaker Subaru, on the other hand, closely monitors its consumer lifecycles, and coordinates the delivery of highly-targeted promotions and advertisements that speak directly to their owners' needs, whether it's time for an oil change, or to renew a lease.
New Technology in Marketing
New technologies mean new opportunities to create engaging, compelling experiences for customers.
In addition to the interior design examples listed above, retailers and consumer brands are using in-store technology in dynamic ways. Fashion label Rebecca Minkoff, for example, uses wireless communication to send clothing items to dressing rooms, help customers locate different sizes and styles, and show stock availability in nearby stores. Some cosmetics retailers, meanwhile, are using apps that allow clerks to scan customers' skin tones and deliver perfect makeup recommendations. These brands are using technology to provide better customer experiences.
*****
Digital is rapidly evolving from a luxury to a core competency for most brands. By partnering with a trusted expert, you can leverage the promise of a new digital future to create compelling customer experiences and realize a greater return on your marketing investments.
Why NVISION?
For more than three decades we've partnered with Fortune 500 companies to deliver marketing operations solutions. Led by a strategic account management team, we'll help you develop, procure, fulfill and distribute printed collateral, signage, point-of-purchase displays, direct mail, branded merchandise and much more.
LEARN MORE