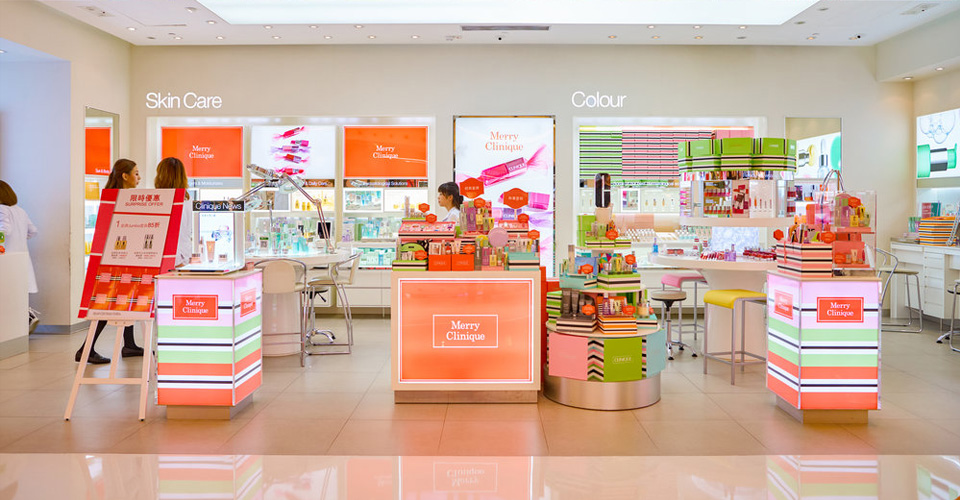 Online shopping and e-commerce continue to shift the way savvy retail marketers approach their business models, especially as they pertain to the optimization of brick-and-mortar retail stores.
That's according to Humayan Khan at Shopify, who explains that more and more retailers are treating their physical storefronts as "experience centers," designed to use "visual merchandising best practices to help the products sell themselves."
Khan takes a look at some of those best practices, as well as how agile marketing operations and supply chains can help create high-converting product displays that catch shoppers' attention and sell more.
Show Your Customers, Don't Tell Them
Customers want to be able to truly envision how they could use your product in their lives, and they don't want to have to guess. That's why creating effective displays that show what life with your product looks like is so important.
Kitchenware stores, for example, don't just feature the kitchen counter tile that is for sale. They build out an entire display kitchen, featuring their beautiful countertop at the center of it. "Can't you imagine hosting a cocktail party in this kitchen?" they ask. "Wouldn't your life be so much more stylish with this countertop tile?" Displays sell a lifestyle, a vision, not just a product. Use your in-store visual displays to create this compelling experience for your customers.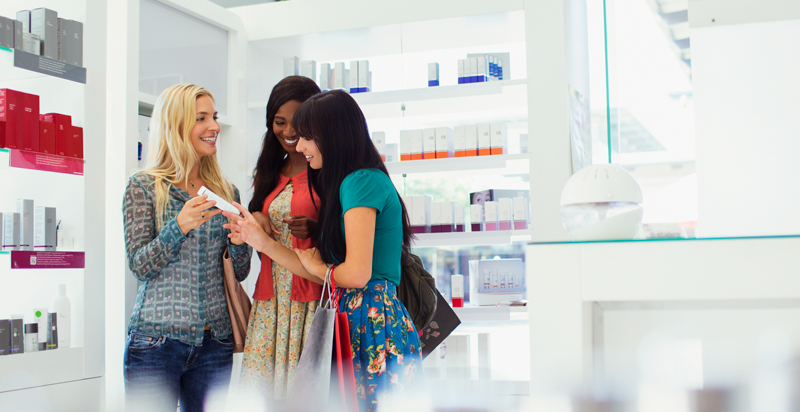 Engage Their Senses to Draw Them In
The key to immersive shopping, Khan says, is to create a "multi-sensory experience," which he calls "sensory branding." While customers consciously associate your brand with your visual marketing materials, like colors schemes and logos, they also subconsciously associate your brand with their four other senses, as well.
Sight
This is the most important sense to capture. The average customer spends no more than eight seconds looking at a display. Leveraging captivating and engaging visual cues like lighting, symmetry, and contrast all factor into the visual effectiveness of your marketing materials.
Sound
A movie is only as compelling as its soundtrack, and the same goes for retail stores. Slower, more relaxed music facilitates a slower shopping pace, while Top 40 hits engage the attention of teenagers and the 18-34 demographic. Further, if you have an exciting new product you can't wait to share with your customers, pair its display with equally exciting, dynamic music. Trying to convey the premium, luxury factor of your products? Classical waltzes and "upscale" music help convey your brand essence.
Touch
Touch is extraordinarily intimate, and tied strongly to memory and recall. If at all possible, retailers should feature physical samples and examples of their products within in-store displays so customers can touch it, hold it, and feel it. Even the best-designed marketing emails can't move your product from abstract to tangible in the minds of your customers as quickly as tactile interaction.
Smell
Scent is the sense most closely tied to memory, and it is a powerful tool to keep your product and your brand top-of-mind with your customers. Whatever attitude you are trying to convey – ruggedness for outdoor equipment, coziness for furniture, deliciousness for baked goods – pair it with a scent that conveys it directly to your customer's brain. There is an entire field known as "scent marketing" which focuses on the psychology of scent, and marketers who understand it can leverage it to their advantage.
Taste
Obviously, this is more practical for consumable goods, but allowing your customers to sample edible products is exactly the same as allowing them to try on clothes. It is a massively effective best-practice.
Change and Adapt, Always
As society changes, so too will your customers and their demands. To stagnate is to die in retail marketing, and agility and adaptability are the keys to longevity.
Brands that can not only execute on the above, but do so frequently, and to new and different specifications over time, can continue to meet their customers' needs. This way, they remain indispensable to their customers, and win their long-term loyalty.
*****
By partnering with a trusted marketing supply chain expert like NVISION, your brand can leverage the power of high-converting in-store displays and win more revenue.
Why NVISION?
For more than three decades we've partnered with Fortune 500 companies to deliver marketing operations solutions. Led by a strategic account management team, we'll help you develop, procure, fulfill and distribute printed collateral, signage, point-of-purchase displays, direct mail, branded merchandise and much more.
LEARN MORE