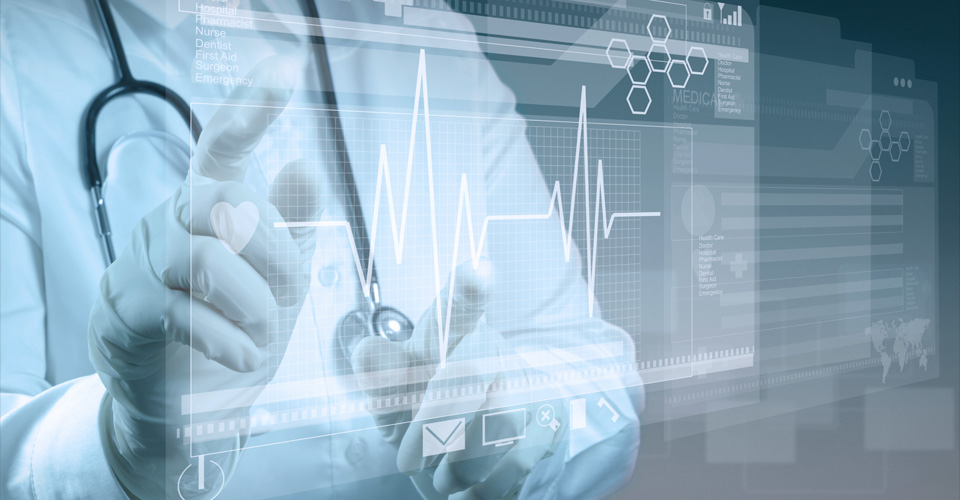 The healthcare industry, and marketing in general, are undergoing a digital revolution. As many hospitals and healthcare providers scramble to re-establish their brands in the face of rampant restructuring, mergers, and rapidly shifting healthcare laws, the need to stand out from the competition and create an ongoing dialogue with their patients and customers is becoming more critical than ever.
That's why digital healthcare marketing is so promising: it offers clever and unique new ways for savvy marketers to stay top-of-mind with their customers. That's according to Stewart Gandolf at Healthcare Success, who explains that because of its benefits, "digital marketing is almost always our first choice for doctors and hospitals." Let's take a deeper look at why.
Reasons for the Digital Revolution in Healthcare
The Internet is no longer an add-on, or a nice-to-have capability. It has become "healthcare's front door," as Gandolf explains, for several key reasons.
Empowered Patients
More than any other time in history, the Internet has given consumers across all industries the power to browse, compare, and shop – all without ever leaving their homes. The same goes for healthcare, where a compelling and dynamic digital presence can make the difference between a patient choosing you or going to a competitor.
Mobile Is Everywhere
The rise of web-connected smartphones and tablets means that your patients are digitally connected anywhere and everywhere. From a marketing standpoint, this presents limitless opportunities to connect with them, and to offer customizable experiences with a high level of responsiveness.
How Healthcare Organizations Can Leverage Digital Marketing
With digital marketing capabilities becoming more sophisticated each day, here are some of the top ways healthcare organizations can and should be leveraging this digital revolution.
Mobile Is Urgent, and So Is Healthcare
The nature of healthcare notifications – that is, that they are often urgent, important, and critical – lends itself very well to digital and mobile. You can provide a superior patient experience, and even improve medical outcomes, by ensuring that your patients can receive their notifications via mobile, where they are likely to respond the fastest.
Digital Is Highly Personalized
If you're looking to set yourself apart based on the superiority of your patient experience, digital is for you. Thanks to technology like cookies and digital tracking, your messaging and content can be highly segmented and personalized for your patients, so they receive the messages that speak directly to their needs, while feeling like a greater priority to your organization.
Analytics and Brand Awareness
Digital marketing provides highly accurate real-time analytics that shows you exactly who engaged with what messages, and which tactics are the most effective compared to others. In this way, you know exactly where to spend your marketing budget to maximize your ROI, and you get proof-positive of the brand-building effect of your efforts. For marketers struggling to prove attribution, this can be a critical component to success.
* * *
There's no way around it: the digital revolution is here for healthcare marketing. By embracing it, and working with a trusted partner who can reliably execute your marketing strategy on-time, on-budget, and with minimal waste, healthcare organizations can stand out from the crowd and win more patients.