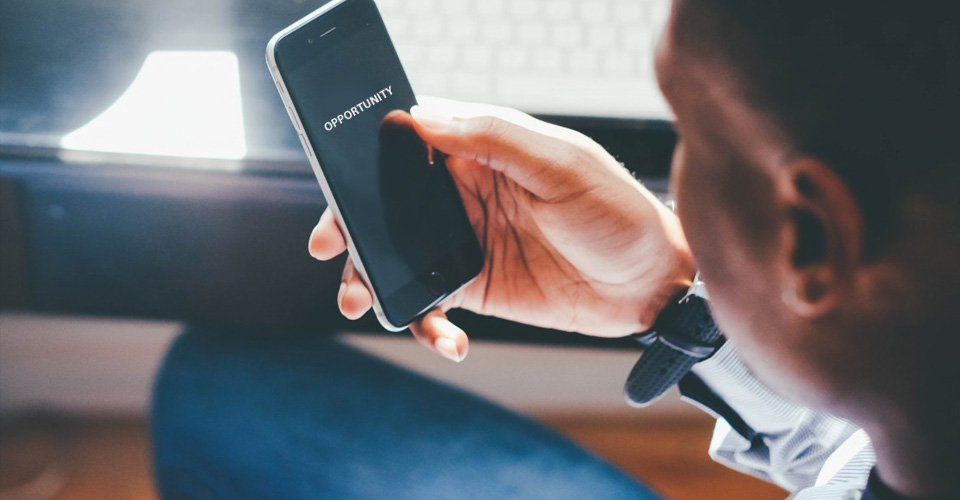 Brick-and-mortar retail spaces make it easy for customers to connect with brands via meaningful interactions and vice versa. Retail stores are in many ways more personal and direct that e-commerce transactions. That said, mobile still plays an enormous role in the ongoing success of physical retail spaces, and those stores that can adapt and position themselves to capture these opportunities can set their brand apart.
That's according to Stephanie Vozza at Shopify, who points out that a recent study found that 92% of consumers want to shop in stores equipped with mobile solutions. And that goes beyond offering in-store WiFi. Here are three of the best ways brick-and-mortar retailers can make their stores more mobile-friendly.
Use Geotargeting, Beacons to Attract Foot Traffic
Location-aware beacon technology allows retailers to deliver highly-targeted mobile ads to users within a set geographic distance of the store. These strategic geotargeting plays provide promotional offers that encourage nearby shoppers to visit your store. They can be deployed around your store, around your competitors' stores to lure them away and gain market share, or anywhere you prefer. They work, too: the same study found that 85% of respondents would like to receive more geotargeted promotions as part of their retail shopping experience.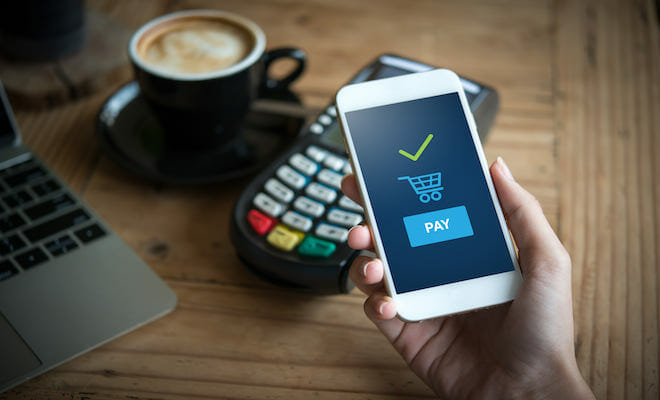 Offer Mobile Payment and Checkout Technology
Bring the speed and convenience of online checkout to your brick-and-mortar shopping experience. Retailers can use mobile wallet apps to allow customers to pay on the sales floor using their smartphones.
"This benefits retailers with long line issues, but also creates a dynamic that allows customers to truly be able to shop on their own terms in a way that is comfortable for them," Vozza writes. In fact, 61% of shoppers prefer using kiosks and self-checkouts. Shoppers' preferences are rapidly changing, and the ability to offer personalized experiences that fit their demands will set retailers apart from the crowd.
Welcome Shoppers in for Showrooming
"Showrooming" is a fairly recent ecommerce phenomenon where customers visit stores to check out products in person with the explicit intent of buying them online later. The value-add for brick-and-mortar spaces, in this case, isn't lower prices or ease of checkout, but how immersive and convenient of a "test drive" experience they can provide with their "showroom."
Clothing retailer Zara, for example, adds iPads to many of its dressing rooms so customers can quickly and easily request a different size or style to try on. "Fusing the physical and digital world can create powerful and lasting memories for customers and a brand," Vozza writes.
Here are a few simple ways to get started embracing showrooming:
Establish a reliable WiFi connection in-store so your customers' mobile devices can link to your network.
Put real customer reviews at your customers' fingertips with quotes and scores next to product displays.
Offer complimentary overnight shipping, so customers still get that "buy it now" satisfaction that can help them pull the trigger.
*****
Mobile is changing brick-and-mortar retail. But by planning for this change, and positioning yourself to seize the new opportunities it presents, brands can make sure their physical retail channels stay profitable for many years to come.
Why NVISION?
For more than three decades we've partnered with Fortune 500 companies to deliver marketing operations solutions. Led by a strategic account management team, we'll help you develop, procure, fulfill and distribute printed collateral, signage, point-of-purchase displays, direct mail, branded merchandise and much more.
LEARN MORE