Shoppers' Emotions and the In-Store Experience
As more and more customers opt to conduct an ever-larger portion of their shopping online, brands are realizing the value of shifting, rather than diminishing, the role of their brick-and-mortar retail stores.
That's according to a new report conducted by YouGov and GPShopper, which examined shoppers' emotions as they browse retail stores and what brands can do to leverage shoppers' emotional responses to increase revenue and brand loyalty.
"Retailers must deliver a convenient shopping experience that also sparks a little excitement and brand loyalty," says Maya Mikhailov, CMO of GPShopper. She's absolutely right, and this is how brands can – and should – use print materials, in-store displays, and point-of-sale marketing promotions to drive that valuable emotional response.
The Value of Retail-to-Online Revenue
According to the survey, 86% of shoppers will give preference to a store where they can try out products in person and then make a purchase online. As we've discussed before, the increased shift to online shopping is compelling retailers to re-think the role of their brick-and-mortar stores. More and more shrewd brands are discovering and leveraging the value of using their retail spaces as showrooms for their products, treating them as fully three-dimensional branded experiences.
By using relevant and compelling print materials, in-store displays, and point-of-sale materials, brands can use their retail stores to drive revenue through omnichannel marketing efforts, even if that revenue is eventually realized online.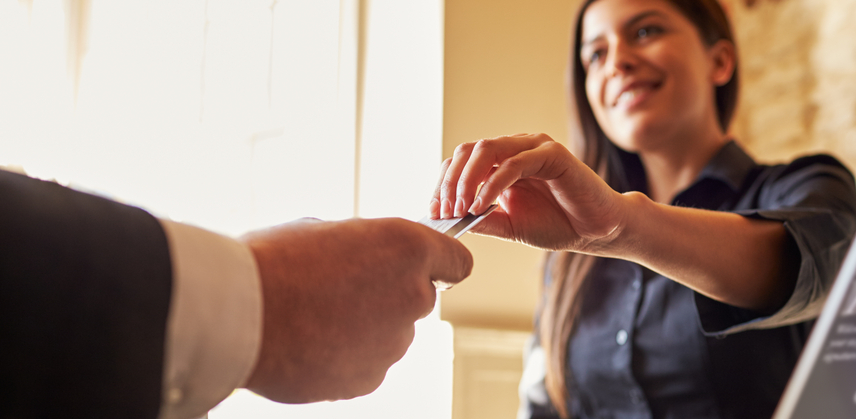 Which Emotions Should Retailers Cultivate In-Store?
First, it's important to understand what shoppers are currently feeling. According to the survey, 10% of customers report feeling "frustrated" upon walking into retail stores, with confusing displays and promotions that don't always match the ones they saw online. This disconnect between a brand's different shopping channels hurts brand loyalty and customer satisfaction. By taking steps to make sure that the physical marketing experience is aligned and consistent with the digital experience, brands can ensure continuity and help reduce customer frustration.
Perhaps worst of all, the single-most reported emotion according to the survey was "Nothing" (40%). While a lack of emotion is not strictly the same as a negative emotion, this statistic is concerning for a different reason: it indicates that retailers are failing to maximize the value of their retail space through dynamic and compelling display materials. In hyper-competitive retail markets, "beige" is death for brands that need ways to stand out.
In fact, only 20% of customers reported feeling "excited" about their retail experience, and barely 12% felt "satisfied." These are exactly the emotions brands should be trying to create in their brick-and-mortar spaces.
What Can Stores Do Better?
"Retailers need to begin experimenting with new, innovative options for their locations, because this is ultimately what consumers are looking for," Mikhailov advises. And the results of the survey bear this out.
85% of shoppers like to see product recommendations based upon customer reviews. Retailers can win major brand loyalty and revenue by creating and deploying in-store displays that leverage their online reviews. This type of omnichannel synergy is exactly what retailers should be leveraging. "The research tells us that digital channels, like mobile, are still siloed from the in-store experience, rather than being used to augment the reality of stores," Mikhailov says. "Consumers are clearly comfortable with 'experience centers,'" that offer a three-dimensional, cross-channel experience.
Additionally, 80% of customers like being able to purchase a product online, and then be treated to an emotional "experience" when they pick it up in-store.
*****
"Developing an emotional connection with a brand, experience, or store staff can be the difference between creating a loyal customer and pushing them toward online or offline competitors," Mikhailov concludes.
By harnessing the power of print materials, banners, and other physical point-of-sale marketing materials, brands can translate their carefully cultivated in-store experiences into significant online sales revenue, and vice versa.`
Why NVISION?
For more than three decades we've partnered with Fortune 500 companies to deliver marketing operations solutions. Led by a strategic account management team, we'll help you develop, procure, fulfill and distribute printed collateral, signage, point-of-purchase displays, direct mail, branded merchandise and much more.
LEARN MORE