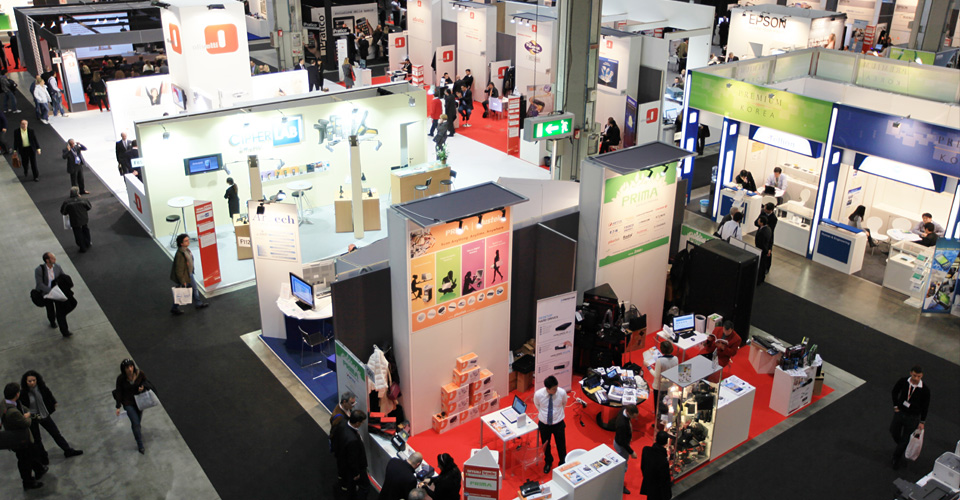 The NVISION team had a fantastic experience at this year's GlobalShop 2018. From the inspiring keynote to the innovative breakout sessions, the future of retail – and the minds of those creating it – is bright. And speaking of experiences, several of this year's most important trends centered around the ways that brick-and-mortar retailers are transforming their stores into customer experience centers, and the technologies that enable them.
Couldn't make it to GlobalShop 2018, or didn't catch all the sessions? Don't worry. NVISION has identified the five major industry trends retailers should be focused on this year, and why each is so important.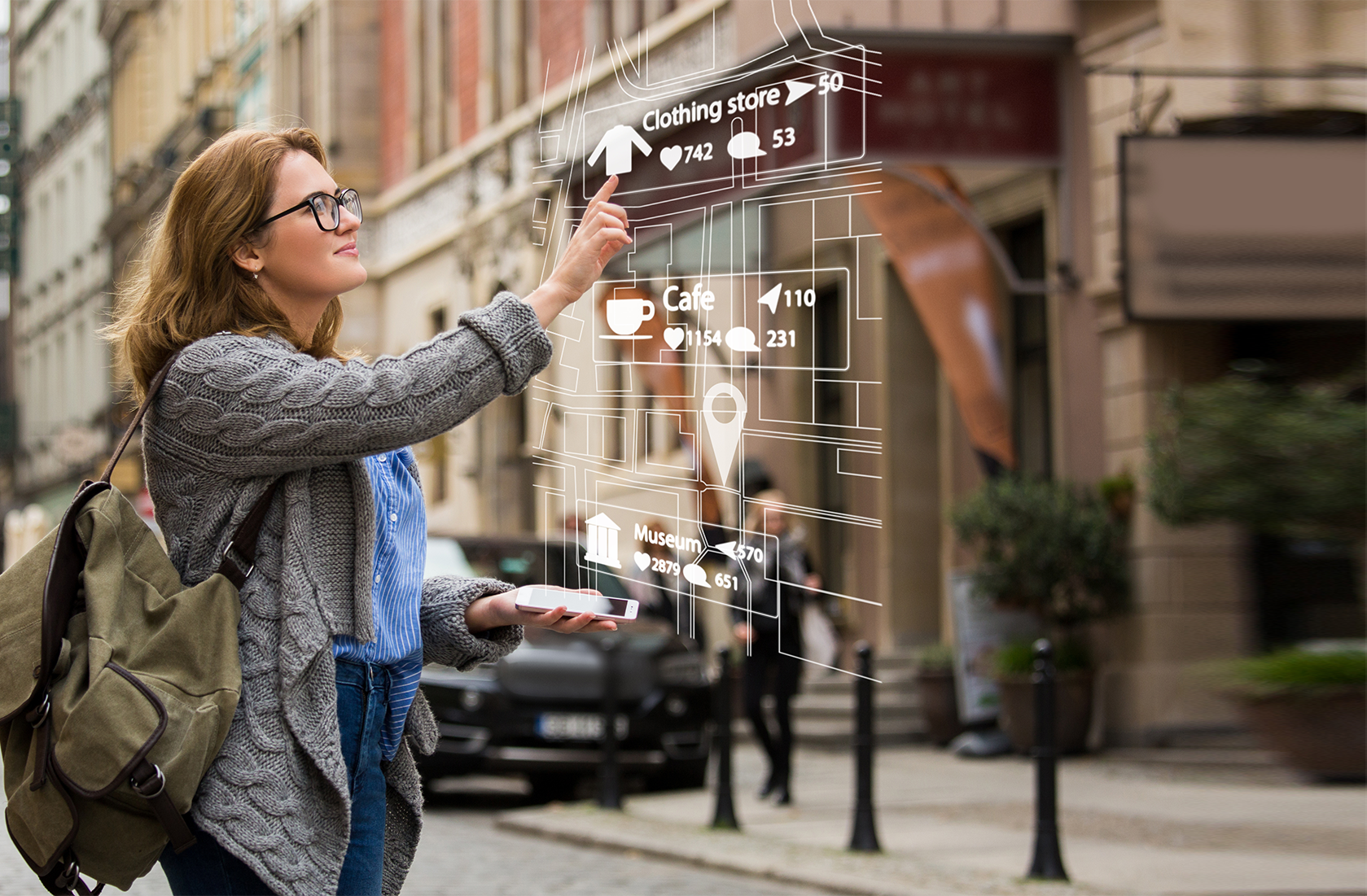 1. Retail is No Longer About Transactions, But Experiences
Far from being "dead," brick-and-mortar retail is evolving to better suit modern, changing customer demands. 90% of transactions still take place inside brick-and-mortar stores, but that percentage shifts more towards online revenue every day, and more and more smart brands are realizing that selling products within their retail spaces is only one of their functions.
In ever-more saturated markets and industries, brands need to stand out from the noise. They need a way to make meaningful, lasting connections with their customers that go beyond just a product. They must transform their retail spaces into experiences that build loyalty. By using retail spaces to create experiences, not transactions, retailers can actually create repeat business and renewable revenue streams that result in multiple, repeated transactions over time.
2. AR, VR, and AI Are Part of Retail's Future
Augmented reality (AR), virtual reality (VR), and artificial intelligence (AI) are poised to give brands a whole new array of options for creating more engaging, dynamic customer experiences. By properly leveraging them, retailers can position themselves "at the forefront of experience by turning imagination into reality."
And the reasons are obvious: AR and VR provide a powerful way to do two things: let your customers more fully imagine how your product might improve their lives, and create deeply immersive experiences that resonate and build brand loyalty. From in-store AR "smart mirrors" like those at Nordstrom which allow shoppers to "try on" different outfits without lifting a finger, to interior design VR apps that let customers stroll through a virtual "living room" to test-drive furniture, this technology is set to explode in 2018.
Indeed, analysts in China predict investment in AR/VR in the U.S. will grow by $8.5 billion by 2020, and VR apps are already experiencing 184% growth domestically. With further studies suggesting 59% of customers would prefer to use AR for furniture shopping, it holds real promise for retail. Other tech showing promise in the retail sector is in-store apps and AI, which can not only suggest items a customer might like based on their prior shopping activity, but thanks to the Internet of Things and the increasing availability of RFID chips (now as a cheap as $0.06 per chip at volume), it can even ping store employees to instruct them to bring an item directly to the shopper.
But beware! If not deployed properly or with a specific purpose, AR and VR are little more than shiny new toys to distract your customers. They should add value and/or simplify some process for your brand or your customer. Otherwise, an investment in this tech has little hope of showing returns. These technologies should clarify your brand, not confuse it.
3. Turning Showrooms Into "Do-Rooms"
With the rise of digital channels and the continued optimization of e-commerce storefronts, online purchasing transactions are just as simple – if not simpler – than buying from brick-and-mortar stores for many customers. Which is why retailers are realizing their physical spaces must offer something that online never will: tangible, physical interactions with the product.
One popular way to do this is to hold "unboxing parties" for new product launches. Named after the popular online video trend of removing a new product from its box, unboxing parties are store events where customers can come and check out a new product. They are invited to touch it, hold it, try it out, and perhaps most importantly, ask any questions they might have about it.
Other brands are specifically designing their retail spaces to be perfect places to test drive their products. Whether it's sports equipment retailers installing batting cages and virtual driving ranges for athletes to try out gear, or audio/visual retailers designing the perfect "man cave" setup complete with couches and popcorn, "do-rooms" are set to be a major trend.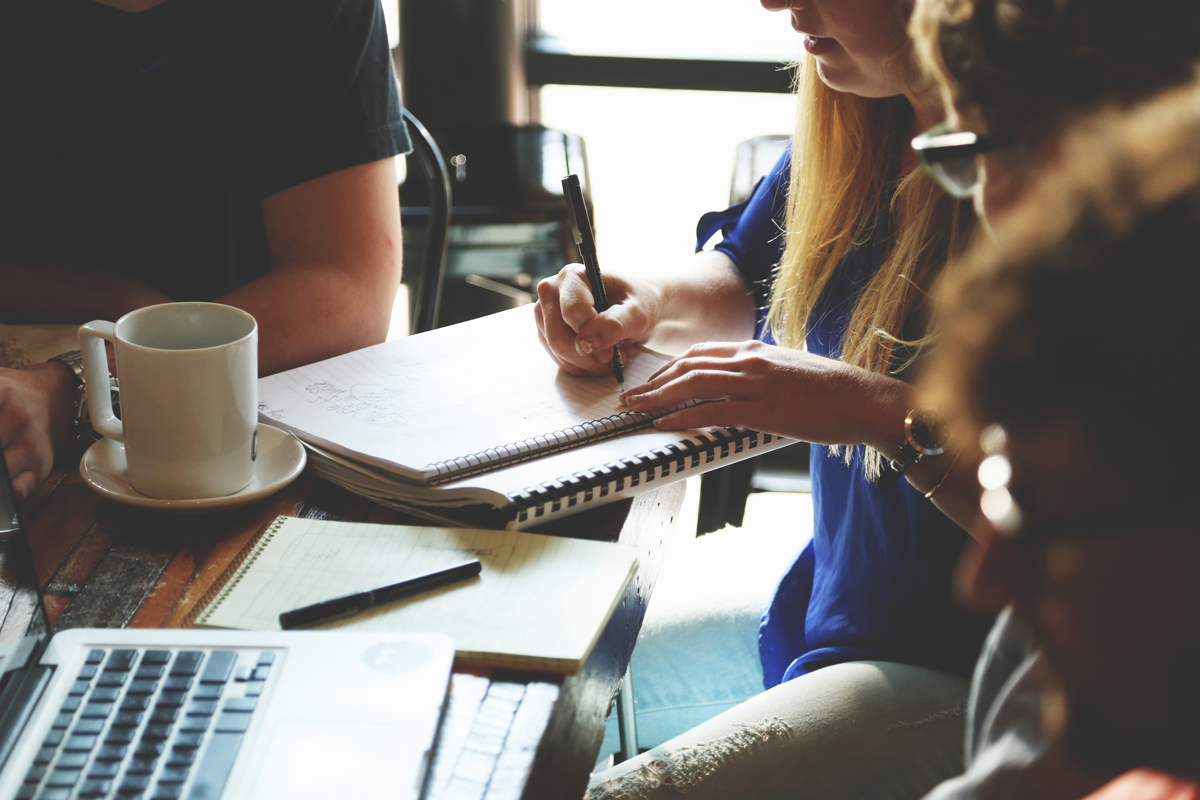 4. Recognizing the Value of "Return on Experience"
Sure, forever, the king of all marketing statistics has been return on investment (ROI).  But in 2018, more and more retailers are beginning to understand the value of Return on Experience. The fact of the matter is simply this: customers are having an experience with your retail brand, whether you're thoughtfully curating that experience or not. The emotional connection – or lack thereof – that your customers feel to your brand is being formed as we speak.
The memory of their experience is coloring their perception of your brand, and their decision whether or not to return to your store is being made right now. To that end, there are three key customer connections retailers should focus to create powerful emotional experiences:
Physical. We are social, touchy-feely creatures. We imprint memories on objects, and we deeply recall tactile sensations. If you can incorporate physical interactions into your retail space – whether with the product itself or with a display – you can boost the emotion of the experience for your customers.
Sensory. We have five senses, yet many retailers stop at sight when designing displays.  Ambient music, as in films, powerfully creates moods, while diffusing scents throughout the store not only adds to the narrative power of your displays, but links your retail space with the most deeply-rooted areas of your customers' memories, boosting recall and loyalty.
Cognitive. Give your customers something to think about. Engage their minds by creating narrative, intentional displays that will last longer in their memories and make a more powerful emotional connection.
Technology like Emotibot is making it easier for brands to create personalized, emotional experiences for their customers at scale.
5. Invest Time and Budget In Your Innovation Teams
As digital disruption creates a shorter and shorter shelf life for any given business process, many forward-thinking companies are investing in "innovation teams," designed to study, predict, and adapt to future trends.
At GlobalShop 2018, we identified four keys to a successful innovation team:
Adequate Funding. If you are asking your team to re-think a critical problem, especially at the enterprise level, their funding should be commensurate with the importance of the task before them. Innovation is not an area where you want to skimp, because an underpayment now may become an overpayment down the road.
Autonomy. They must be able to make decisions for themselves. You are asking them to innovate, not to kowtow to existing corporate processes and hierarchies. Give your innovation team room to spread its wings.
License to Fail. Innovation is experimental, and not every experiment is successful the first time. But that's all right, because the process of innovation is iterative, and only the big risks that may result in failure have the chance of resulting in the kind of game-changing success that brands dream of.
Time to Succeed. Big ideas take time. Innovation is a forward-focused science, and the fruits if your innovation team's labors may not reveal themselves until some time down the line. Patience is a virtue, and by allowing your team time to work now, you'll have plenty of time to enjoy their success later.
* * *
Getting ahead of these five trends will be important for retail brands moving forward, both now and in the future. Having the agile, responsive marketing supply chain to actually execute these plans will be absolutely critical to making it possible.
Why NVISION?
For more than three decades we've partnered with Fortune 500 companies to deliver marketing operations solutions. Led by a strategic account management team, we'll help you develop, procure, fulfill and distribute printed collateral, signage, point-of-purchase displays, direct mail, branded merchandise and much more.
LEARN MORE