The marketing industry is being disrupted. You can see it everywhere you look, from apps that can deliver personalized experiences across various channels to the reconsideration of tried-and-true legacy processes and the restructuring of reliable silos.
As a result, many CMOs feel like they're constantly being forced to play catch-up. That's according to a new report by the American Marketing Association, which spoke with top marketing executives at IBM, Nasdaq, Microsoft, and Deloitte to better understand just what challenges digital transformation is presenting, and how savvy brands can keep with – and stay ahead of – these changes.
No Process is Sacred or Beyond Critical Audit
"Every company is structured 1980s-style," says Microsoft USA CMO Grad Conn. And while these complex processes and robust silos have been built out with care over years or decades, "We're waking up to a new dawn in business – and we're all realizing that we need to operate in a non-siloed way."
As Conn explains, an organizational re-imagining of its siloed structures, and the areas within those silos that can and should better interact with one another to realize new revenue streams and capture emerging opportunities should be a top priority for all brands. Especially as customers' expectations of online shopping and in-store experiences continue to shift – with more customers wanting to shop online but purchase in-store, and vice versa – savvy companies are enlisting trusted partners to help them critically evaluate where their long-standing silos and structures could be better optimized for interaction.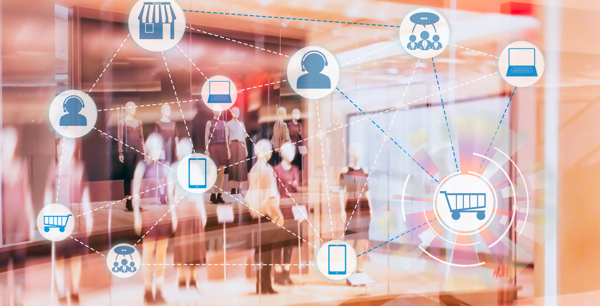 Personalized Experiences, for Everyone
The more you know about your customers, the better you can appeal to them. That's why personalized customer experiences are so valuable to marketers. However, as Senior Vice President and Chief Marketing Officer at Nasdaq Jeremy Skule explains, "CMOs must build strategies for listening to these customers, documenting their conversations, and following up with personalized interactions."
Digital transformation has now come along and, for the first time, truly made this a viable possibility for companies of all sizes. Brands must not only listen to their customers' feedback, but be responsive to it, and deliver on customer desires in a timely fashion in order to best capitalize on that feedback and realize the revenue opportunities it presents. Customers may tell you exactly what they want to buy over the holidays, for example, but if your marketing department can't react to those changing expectations quickly and thoroughly enough, you may be stuck delivering in February what would have worked in December.
Customer Profiles Across Channels
Michelle Peluso, Chief Marketing Officer at IBM, doesn't mince words when it comes to the importance of creating persistent customer profiles: "Having a thoughtful approach to customer identification and customer profiling is critical." This isn't necessarily a surprise to savvy marketers, but the digital transformation is changing the reason why.
The ability to track customers across various channels, whether on mobile apps, online, or in-store, creates a far more holistic 360-degree view of your clients and reveals insights that traditional siloed tracking misses out on. For example, the ability to understand which areas of your website customers spend the most time on before completing a purchase in-store, or which areas of your store offer the most compelling in-person experience by measuring which in-stock items the customer eventually seeks out online reviews of, provides priceless insight into which areas of your marketing efforts you should beef up with additional investment, and which are no longer the revenue-drivers that they once were in years past.
*****
Digital transformation is opening up worlds of opportunity for organizations willing to crack open their marketing activities, examine them with a flashlight, and peer inside to see what they can improve. Trusted partners can help facilitate that process.
Why NVISION?
For more than three decades we've partnered with Fortune 500 companies to deliver marketing operations solutions. Led by a strategic account management team, we'll help you develop, procure, fulfill and distribute printed collateral, signage, point-of-purchase displays, direct mail, branded merchandise and much more.
LEARN MORE