Want to see your material on beautiful buildings? Delight now to win more.
Want to see your material on beautiful buildings? Delight now to win more.
Everyone knows that building and renovation projects take time to complete. But there's a lot to be said for quick gratification—especially up front, when customers are choosing materials and trying to envision the results.
There are two parts to quick gratification. The "quick" part reflects the "I want it now" demands of our convenience culture. Shoppers today expect that life's necessities, and even unnecessary luxuries, should always be easily available.
Think of the dramatic rise of online shopping sites like Amazon, eBay, Etsy and others that have succeeded by delivering virtually anything a customer might want right to the doorstep. Even Home Depot is in on the action with an ecommerce site that outranks Target and Best Buy, offering quick delivery of everything consumers could get by driving to the store, plus a lot more.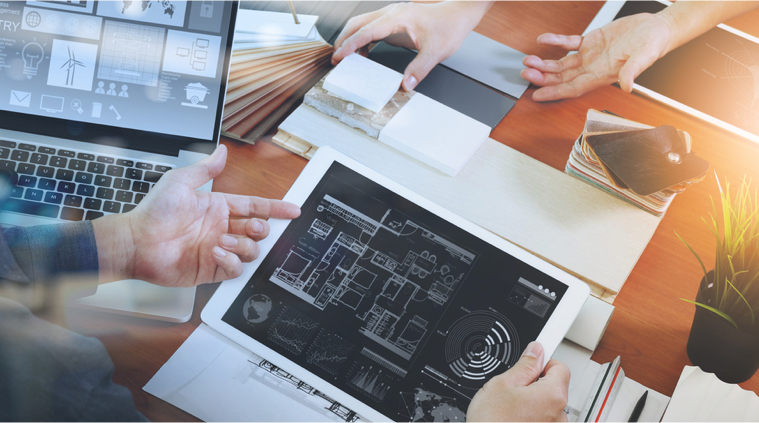 Building products manufacturers that can deliver on the convenience part of quick gratification have a natural advantage in winning customers who can't wait to get started with their project, dreaming about how amazing it will look.
Which brings us to the "gratification" part. The look, touch and feel of the actual product can close the deal in a way that a brochure can't.
It's much more compelling to have that hands-on experience in the home or on the job site than at the building supply store. And even in the store, actual product samples that are presented attractively and accompanied by useful information and design inspiration are far more likely to drive purchases than a sales sheet picturing products stored away in the warehouse.
Regrettably, today's building material suppliers and marketers rarely offer sampling programs that deliver quick gratification. Sample orders are likely to take weeks to fulfill, and when the samples finally arrive they're likely to be in a plain box with no thought given to presentation or supporting information. Pieces may even be broken due to inexpert packing.
But when sampling programs in your industry are mostly an afterthought, you have a huge opportunity to outshine the competition. Effective product sampling isn't a mystery. All the knowledge and resources are available to provide the quick gratification consumers want.
Consider that the ecommerce leader, Amazon, is now putting its considerable marketing and logistics expertise into a CPG sampling program based on individual consumer habits and preferences. It's a marketing win for Amazon and its retailers because an in-person sample that delights customers removes any remaining doubt about whether they should push the Buy Now button. You can create the same opportunity.
Delight now to win more: That's the goal of a sophisticated sampling program that understands today's consumer expectations for convenient satisfaction. Dynamic program management provides the "quick." Engaging samples provide the "gratification."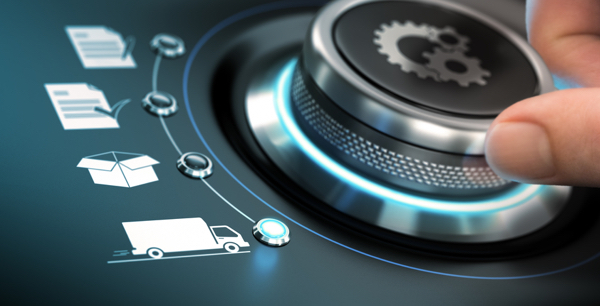 Dynamic program management
To be truly effective, a sampling program can't be managed as an annoying distraction from your "real" business. Responding to sample orders must be as important as fulfilling actual sales because the whole point of a sampling program is to drive those sales. The sampling programs we design for our customers include:
Automated order management. Our system ensures that orders are picked, packed and shipped within 24 hours.
Automated kitting management. Sales reps and customers receive appropriate samples based on individualized variables such as location, preferences and budget.
Shipping and freight management. We ensure that each sample arrives where it needs to be, on time, using the carrier that offers the most advantageous shipping method and price.
Data visibility and ongoing analysis. We continually evaluate the sampling program, providing reports and analysis to help our customers make smarter decisions.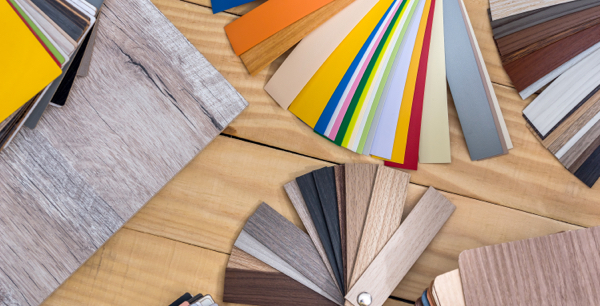 Engaging samples
Presentation is everything. There's no reason that building product samples shouldn't be as appealing as a box of fine chocolates (well, almost). While your competition is sending out samples in plain, dusty boxes with no supporting information, you can be making a powerful impression:
Samples can be interactive brand tools. Whether presented in-store or shipped directly to the customer, a customized selection of samples can be displayed in a beautifully printed and folded case that embodies your brand's look, feel and message.
Samples can be sales tools. The purpose of sampling is to help customers visualize how the installed product would look on their project. But a sample can't sell itself. That takes more information such as ordering instructions, product support, warranty details and more. All of that can be usefully and beautifully incorporated into the presentation.
Samples can be educational tools. Buyers want assurance that they're making the right choice for a successful project. Your sampling program can deliver information for confident product selection, installation and use—turning investigation into conversion.
The best thing about quick gratification for customers is that it can also provide quickly gratifying results to your business. NVISION is ready to evaluate your needs and opportunities, helping you design the right sampling program for your materials and customers.
To discover the possibilities and get started with your own sampling program, connect with NVISION at 866-203-7141 or nvision@na.com.
Why NVISION?
For more than three decades we've partnered with Fortune 500 companies to deliver marketing operations solutions. Led by a strategic account management team, we'll help you develop, procure, fulfill and distribute printed collateral, signage, point-of-purchase displays, direct mail, branded merchandise and much more.
LEARN MORE