Want everyday wins?
Get an everyday partner
Want everyday wins?
Get an everyday partner
This is the new normal for retail brands: relentless competition in an environment of relentless change. When your customers are latching on to each new trend, when your competitors are throwing curve balls, when markets are in constant flux—how can you attain a consistent and sustained advantage?
One way to achieve stability and growth is to become an "everyday brand." Some brands are so familiar and iconic that they immediately come to mind. In any given category, there's likely to be one or two names that most consumers think of first or even exclusively. An everyday brand is one that shoppers have learned they can count on to deliver a great experience.
But when "everyday" means "the same, year after year" brands can and do fail. Ironically, it takes a highly dynamic organization to create the customer-perceived stability of a true everyday brand. Think of the iconic brands that exemplify stability and growth. Often, they achieve their everyday-brand status by continually enhancing or even reinventing the retail experience. Here are three of our favorite examples.
Simplicity and confidence at Amazon.
The most effective selling tools on Amazon.com include customer reviews and super-simple ordering. Now, Amazon is offering these same features in its bricks-and-mortar stores to lure customers and drive sales.
Amazon Books and 4-Star stores offer the promise a buying experience surrounded by only the highest-rated and most popular products on Amazon.com. And at Amazon Go, customers can grab trusted products and simply walk out the door with no checkout process at all—not even a "buy now" button.
Creativity and growth at Apple.
"Today at Apple" events bring new and return shoppers into Apple Stores by providing free creative sessions in photography, video, music, coding and app development, art and design, podcasting, health and fitness, sustainability, augmented reality and more. 
The purpose of "Today at Apple" isn't necessarily—or solely—to drive revenue. It's about enriching localities, making the Apple brand as important and irreplaceable as the public library, the local park or the community college. Apple understands that to be an everyday brand, you need to make a difference in the everyday life of your customers.
Community and collaboration at Macy's.
After 150 years in business, Macy's may seem like an immutable fixture on the retail landscape, especially compared to digital-age successes like Amazon and Apple. But today's Macy's is reimagining the traditional store to declare itself an everyday brand for changing times.
It's designing smaller, neighborhood stores to complement its classic department stores, appealing to shoppers who would rather drive less and connect more. It's attracting bargain hunters with Macy's Backstage, a discount store-within-a-store. And it's appealing to communities of interest with STORY at Macy's: a collaborative space that explores changing themes through invited guests, participatory events and related product selections.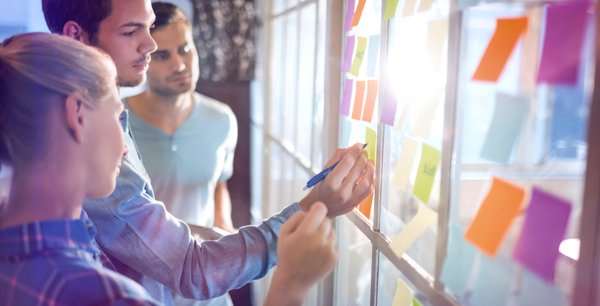 Reject everyday sameness. Embrace everyday engagement.
Everyday brands can no longer stay that way by staying the same. While the brand must always stand by its core values, it must express those values in new and engaging ways that reflect the aspirations of today's ever-curious, always-searching consumer.
Transformational projects like those of Amazon, Apple and Macy's require institutional knowledge of the brand and what it stands for—complemented by fresh creative insight to keep the brand always new and engaging. And these two seemingly conflicting forces must be brought together in harmony.
Above all, effective transformation requires continuity. Brand stewards and creative teams must continuously connect in their goals and contributions. The existing brand experience must continuously connect with the new. And everyday work must continuously connect with a shared purpose.
Brand owners, creative agencies and marketing supply chain managers need to be talking to one other on a daily basis. For many clients, we believe that an onsite design, procurement and management team can help make the connections that spark new ideas and bring them to life across the full customer journey.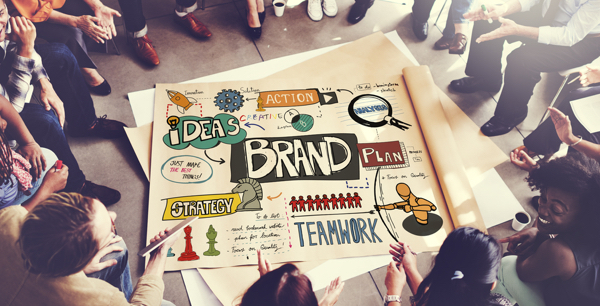 To deliver the highest return on your creative and financial investment, we believe an onsite team should:
Commit to knowing your business inside and out, as well as you do.
While external agencies focus on traditional marketing, their attention is divided among other clients and they're not equipped to take on all the additional challenges that today's retailers face. To handle the logistics of effective in-store customer acquisition, engagement, and conversion, it takes more than knowing your brand positioning. It takes a singular focus on knowing your whole business.
Serve you side by side, day by day.
Far more than an external agency, an onsite team is ideally positioned to align with the working style and methods of your internal creatives. There's minimal risk of slowing down projects or watering down the results due to disconnected communications between two separate teams. Instead, an effective onsite team works as a practically seamless extension of your internal marketing team, serving shared goals while bringing a fresh perspective and a complementary skill set.
Contribute specialized knowledge.
There's no point in replicating expertise you already have. Our onsite teams specialize in optimizing designs for specific locations and media, coordinating campaigns across customer touchpoints, specifying the right vendors to handle each project, recommending ways to reduce production and fulfillment costs, harmonizing creative ideas with logistical realities, and more. We're marketing experts who also know what it takes to get every aspect of your project done—on time, on budget and on target.
Your marketing team does its best work each day. So do we, with skills and expertise that perfectly complement yours, by design. In a marketing age that requires continuous creativity matched by continuous delivery, shouldn't we be working together for your everyday success?
Why NVISION?
For more than three decades we've partnered with Fortune 500 companies to deliver marketing operations solutions. Led by a strategic account management team, we'll help you develop, procure, fulfill and distribute printed collateral, signage, point-of-purchase displays, direct mail, branded merchandise and much more.
LEARN MORE