Retail transformation: The more things change, the more they need to stay the same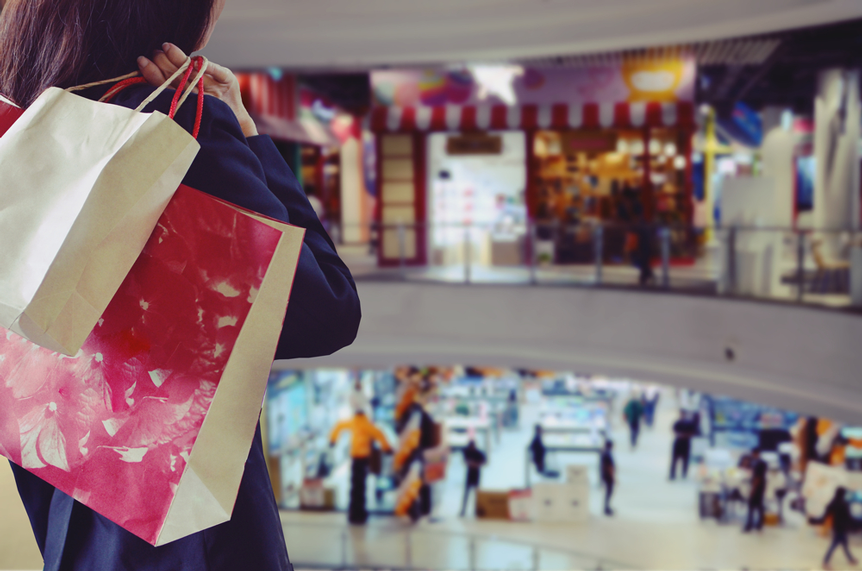 Retail transformation:
The more things change, the more they need to stay the same
There's no shortage of "think pieces" about retail trends and how brick-and-mortar stores are undergoing a renaissance. This isn't one of them. At North American and NVISION, we've been supplying retail enterprises for years, and from what we've seen the story of retail transformation and reinvigoration is nothing new. It's what successful retailers have always done, and even in the face of online competition physical stores account for almost half of retail growth and 91 percent of sales.
The only real change is the accelerated pace of change. The high-profile stories in the trade press about retail brands that are struggling are almost universally about enterprises that have failed to change with the times. By contrast, near-record levels of discretionary income and consumer confidence mean that retailers who can quickly and creatively adapt in an ever-changing marketplace stand to achieve greater levels of success even in the face of online competition.
But success requires understanding new realities and making fundamental changes.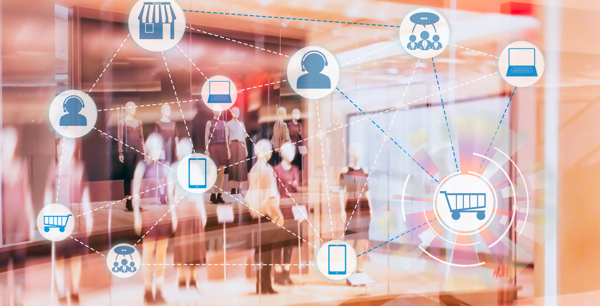 Stores need to play a multitude of roles.
Retail stores can't serve solely as shopping destinations anymore. They must play the role of a marketing channel, a customer-acquisition strategy, a testing ground for new ideas, a data-collection hub, a fulfillment and returns center for online orders, and more.
Stores must serve the needs of the whole customer. In the old model, marketing campaigns drove customers into the store, where the purchase was made. Today's retail trends integrate the store within a complete marketing continuum, and the actual store visit may come at the beginning, middle or end of the customer journey. Stores need to cater to every shopper request and wish—product trial, omnichannel fulfillment, product support and returns—while keeping customers comfortable and confident in every interaction.
Stores need to create extraordinary experiences.
Online shopping can be more attractive to busy consumers than traveling to a physical store, no doubt about it. To thrive today, stores need to motivate shoppers to make the journey, and to linger and spend once they arrive. While online retailers are getting better all the time at offering an informative product experience, they'll never be able to replicate the 360-degree experience that a well-designed store can create.
The online shopping experience resembles previous generations of physical stores: row upon row of products to search through. Shoppers are pretty much on their own when it comes to making a selection that suits their needs. Bargain outlets can still succeed with this model, but most stores today need to offer much more to attract shoppers. They have to serve as showrooms. As product try-on and try-out spaces. As welcoming places for people to interact, learn, experience and envision.
Stores need to be in the right place at the right time.
Retailers must be ready to take advantage of every opportunity to be where their customers are. Although pundits have predicted its demise for years, destination shopping remains strong as retailers compete to offer new and better reasons for customers to make the drive. But there's a huge, still largely untapped opportunity to bring shopping closer to the shopper.
The neighborhood stores of our grandparents' generation are coming back. Public spaces are increasingly host to, or adjacent to, shopping spaces. Farmer's markets aren't just for local produce anymore. Popups are popping up everywhere—at sports competitions, community events and even within existing, traditional stores. At the turn of the century, hanging out at the mall was the thing. Now the mall, in miniature, is coming to wherever people are hanging out.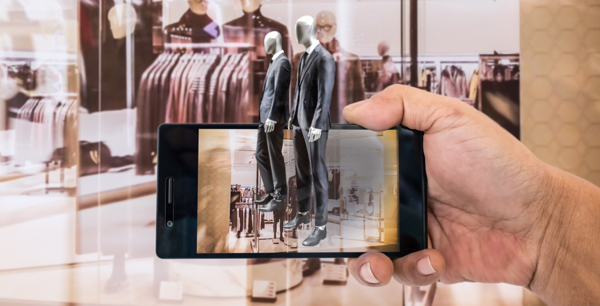 Continuity is more important than ever.
To stay relevant—or better yet to create new relevance, today and tomorrow—retailers need to confront marketplace disruptions with unprecedented vision, adaptability and speed to market. Despite the uncertainty, there's a useful irony in retail transformation: The more things change, the more important it is to have a marketing operations partner who can provide unchanging continuity.
Change is most efficient and effective with a crew that knows how to navigate to each new destination on an even keel. Choose a partner who can provide continuity of knowledge, materials and innovation.
Continuity of knowledge.
Among the most fundamental trends in retail management is that stores now need to support the entire customer journey and serve the whole business. Store managers need to monitor, analyze and respond to changing customer behaviors. They need agility to take advantage of seasonal, fashion, technological and other trends. They need to continually optimize foot traffic, product offerings, signage and displays.
A marketing operations and supply partner that knows your business intimately can help usher you through every change with minimal disruption. The right partner can provide strategic thinking, always-available resources and robust technology to help you manage projects based on objective data, both historical and current. And given the high turnover rate typical in retail environments, the right partner can also help ensure consistent training and continuity of best practices.
All of these benefits can be further enhanced through the continuity of an on-site partner, working side-by-side with you each day to provide a quick and agile response to every change.
Continuity of materials.
Accelerated transformation means an increasing flood of new creative projects, rush jobs, change orders and unpredictabilities. You need a partner who can offer ad hoc solutions—such as on-demand printing, variable printing, unconventional substrates and more—with the same assurance as traditional inventory.
The right partner provides continuity through best practices for efficient and responsive marketing supply chain management. That includes total supply chain visibility, strategic sourcing and procurement through a proven supplier network, and state-of-the-art technology for project management, online ordering, design-on-demand, fulfillment optimization and more.
You have pressing deadlines to meet. Your partner should ensure you meet them every time, on budget and without compromise.
Continuity of innovation.
Most important, the right partner has the proven ability to develop new ideas and deliver them faster—optimizing creative executions for each market, location and store type while achieving the most advantageous balance of quality, speed and cost with each project.
Continuous innovation requires deep experience with consumer behavior, in-store marketing tactics and the opportunities and limitations of each retail environment. It takes strategic thinking spanning all your campaigns. It takes advanced technology and the know-how to put it to use for maximum value-add. Above all, it takes a culture of continuous improvement, dedicated to leading, not following, successful trends in retail management.
No other marketing creative, operations and supply partner can meet all those criteria with the steady reliability of NVISION. Want continuity for transformational success? Let's talk.
Why NVISION?
For more than three decades we've partnered with Fortune 500 companies to deliver marketing operations solutions. Led by a strategic account management team, we'll help you develop, procure, fulfill and distribute printed collateral, signage, point-of-purchase displays, direct mail, branded merchandise and much more.
LEARN MORE