The Marketing and Procurement Guide to Writing a Smarter Print RFP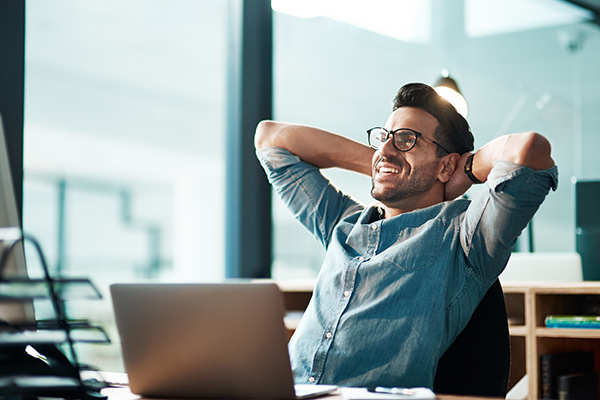 The Marketing and Procurement Guide to Writing a Smarter Print RFP
Print RFP's Are Tough
If you've been tasked with running a print RFP, you likely already understand the challenges associated with aligning the thoughts of multiple internal and external teams on a variety of marketing outputs.
You may also recognize the challenge of capturing all of their wants and needs into a document in a way that can lend guidance to a solution. Are you focusing on the right topics? Are you asking the right questions? Are you talking to the right partners? Are you prepared to objectively analyze and rank the responses?
Maybe this isn't your first RFP. If that's the case, ask yourself:
Do you find yourself copying and pasting the same basic questions into each RFP while suspecting that the responses will have little differentiating value?
Have you ever felt the structure of the RFP makes it challenging to extract meaningful information?
Do you dread wading through canned responses that don't effectively address your specific needs?
Has the RFP process ever led you to select a partner that didn't work out?
If so, you're not alone, and this guide is for you.
We'll help expand your strategic thinking about the RFP process while dialing in the tactical details that make the RFP process truly worthwhile.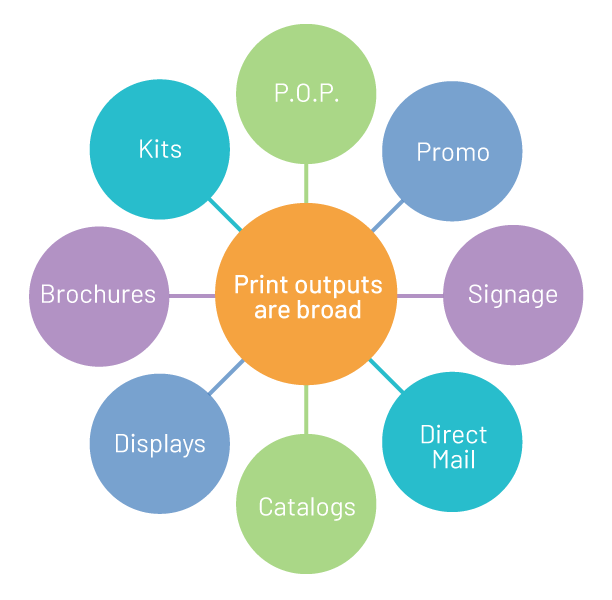 Request a Solution, Not Just a Printer.
Print is reemerging as an effective strategy to cut through the digital static.
In fact, print remains one of the most trusted channels, with 82 percent of consumers relying on print when making purchase decisions. But as organizations invest in a stronger print presence, many are finding that it's hard to do the heavy lifting without adequate processes in place.
The pain can be felt in a number of ways:
Lack of strategic vision to inform the design process.
Inefficient management of sourcing, procurement, and fulfillment processes.
Longer lead times and costlier items due to a lack of print industry leverage.
Unclear usage patterns for stored marketing assets.
Cluttered warehouses with overstocked and outdated SKUs.
Redundant IT systems, leading to duplication of effort.
Inadequate quality control.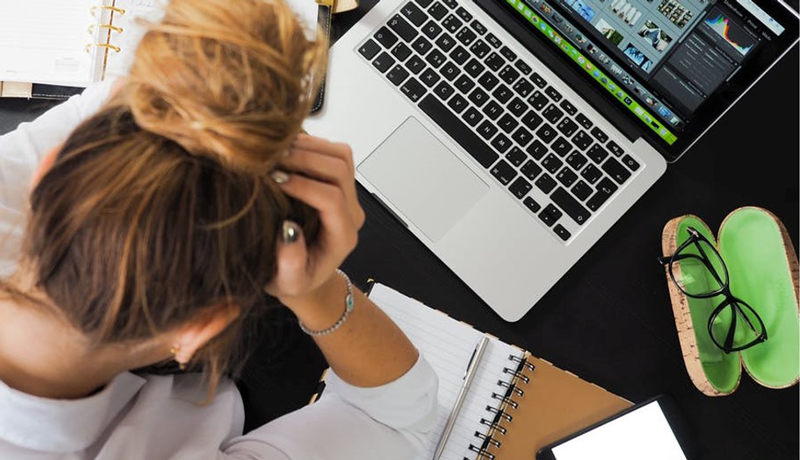 Transforming Pain into Opportunity.
To deal with these problems, companies are putting print work out to bid and aligning with strategic partners specializing in marketing supply chain execution—and for good reasons. The right partner can provide end-to-end visibility of your supply chain, isolate and fix inefficiencies, and put data to work driving consistent, meaningful change in your marketing and operational capabilities.
You're looking for a solution to efficiently manage everything that touches each printed piece—from the digital concept to the final printed collateral, signage, point of purchase display, direct mail campaign, branded merchandise and more.
You need a total solution that integrates design, project management, sourcing, procurement, fulfillment, distribution, technology, logistics, invoicing, and analytics.

Within this guide, we break down the RFP process into 12 steps.
For each step, we cover how you should be strategically thinking about the topic, specific questions you can include, and how to rephrase some common questions to maximize their value.
Laying the Foundation
Before getting started, you need to acknowledge that there is a strategic alternative to how you manage the RFP process today. To find a partner that can change the success of your print processes, you have to change your thinking about the RFP process.
Then you need to work internally to:
Get cross-functional buy-in to evaluate process alternatives.
Set project goals and deliverables.
Define the scope of the project.
Set timeline expectations.
Identify internal challenges and budgets.
Make it clear what type of partner you're looking for.
For your RFP to work, you need proper buy-in and a clear vision of what success looks like.
"It's important to have all partners at the table when building solutions to problems. Sometimes those solutions require external partners who can help cut through the noise and simplify the path forward allowing teams to focus their energy and drive results."
-Director of Global Product Merchandising, Apparel Industry
Company Background
What to look for in this section:
You don't want to get a notification from your partner four months into your contract that you have 60 days to relocate your warehoused collateral because it is closing shop.
Yes, that happens.
Longevity, stability, and a nuanced understanding of the print space are critical. Are RFP respondents in growth mode, treading water, or sinking?
Do their core capabilities align with your organizational demands? Or would they be developing untested solutions on the fly?
Understand their clients. Which businesses have already put their trust in each supplier? And for how long?
The best partner is one that will invest in you as a customer. It has a proven track record of success. It has a demonstrated ability to communicate effectively, fix problems, and help you build for the future.
Questions you can include:
Parent company name.
Describe your ownership structure—public, private, or other.
Provide an executive summary of your core business and service offerings.
Years in the business.
Number of employees.
Number of companies on your current client roster.
Provide information on your overall client base; for example, primary vertical markets and/or other major clients supported.
Describe how you background-check and prescreen employees.
How do you obtain new clients?
List the primary locations that would likely service our company and the key function/ service provided at each.
List any awards or recognitions your company has received.
Outline any social, environmental, or internal initiatives.
Consider:
Don't just ask:
"What is the average employee tenure?"
Also ask:
"What is your company's employee retention strategy?"
Bonus:
As a part of your process, make certain to visit the locations that will hold and distribute your marketing materials. Seeing how a company treats current clients and their collateral is a great indicator of how they're likely to treat you and yours. Spotless facility versus dusty. Automated systems versus manual. Geographically advantageous versus isolated. It all matters.
Company Experience
What to look for in this section:
What are the company's print capabilities? Can they meet all your needs? Will partnering with it require you to create additional relationships to meet all your technology, warehousing, and distribution requirements?
Is the company concentrated in a specific industry? Or does it have an array of clients?
Sometimes a singular focus on an industry can be beneficial. However, the ability to work with a variety of clients within different industries can show strength through cross-pollination, yielding greater expertise by incorporating a variety of industry perspectives and experiences.
Questions you can include:
Provide the number of clients operating under your model in the U.S. and regions outside of the U.S.
Provide an example of a client within our industry. Describe your relationship, scope of work, employees on-site, and other relevant highlights.
What is your perspective on serving companies in our industry compared to the needs of other industries?
What trends have you seen within your industry that affect the way you would manage our marketing program?
Provide your aggregated spend within our specific industry and across all industries.
Questions you can include:
Parent company name.
Describe your ownership structure—public, private, or other.
Provide an executive summary of your core business and service offerings.
Years in the business.
Number of employees.
Number of companies on your current client roster.
Provide information on your overall client base; for example, primary vertical markets and/or other major clients supported.
Describe how you background-check and prescreen employees.
How do you obtain new clients?
List the primary locations that would likely service our company and the key function/ service provided at each.
List any awards or recognitions your company has received.
Outline any social, environmental, or internal initiatives.
Consider:
Don't ask:
"What experience do you have in our industry?"
Instead, ask:
"How does your customer roster put you in a position to be a good partner to us?"
"They [the incumbent supplier] were always a couple of degrees off-center. It wasn't until after we ended the partnership that we understood why. It turned out they were building their own internal processes on the fly. They didn't have the correct systems in place."
-VP Marketing, Entertainment Industry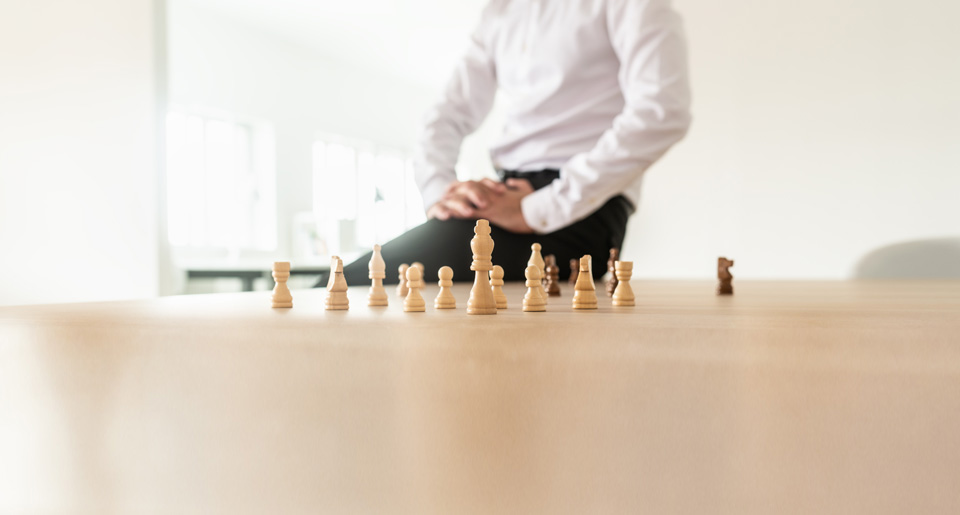 Creative Services
What to look for in this section:
The RFP process is designed to find a new marketing supply chain partner—not necessarily to find creative help.
That said, this section can help you identify potential partners with the ability to help your creative team optimize print designs for cost, quality, and speed. The right partner can help make great creative ideas even better.
Questions you can include:
Provide a concise summary of your creative services capabilities.
Provide a portfolio of your work that would be pertinent to our needs.
Do you offer standalone agency services?
How do you quickly learn your new clients' brand standards and manage projects for compliance?
Explain how you interact with your clients' creative agency partners.
Describe areas of expertise to help facilitate the creative process.
Describe any technology you offer for sales, creative, and other end-users— for example, apps to streamline design-on-demand and ensure creative consistency.
Consider:
Don't just ask:
"How many designers do you have on staff?"
Also ask:
"How many designers do you have on with a specific understanding of how to design
for print?"
Bonus:
With individuals on staff who specialize in design for print, you can save a lot of time and money in concepting, review, and revision.
"The little charges added up. We pressed our agency and found that correcting something as small as a missed comma was costing us $200 a pop in 'design time.' That type of nickel and dimming became too much."
-CMO, Building Products
Technology
What to look for in this section:
You need to understand how your partner uses technology throughout the entire marketing supply chain.
Is it flexible, mobile-friendly, personalized?
A supplier may provide amazing technologies—but if they're not fully integrated up and down the supply chain, it can leave you frustrated and lacking the visibility you need to make informed decisions.
Questions you can include:
Do you provide a workflow management tool for managing creative requests, project milestones, and proof approvals?
Provide specific examples of customers who use your technology offerings.
Detail the implementation steps and timing for the technologies you are proposing.
Describe how the technology tools will be configured for various user groups.
Do you support electronic data feeds for purchase orders, reporting, invoices, etc.?
Describe the security processes and technologies you have in place to protect proprietary data.
Describe your business continuity plan, including processes for ensuring reliable data backup and safe storage.
What are the associated online platform setup and maintenance costs?
Provide a demo of all the customer-facing technologies you are proposing for our program.
Consider:
Don't just ask:
"Do you have an ordering portal?"
Also ask:
"What controls do you have in place within your ordering portal to manage budgets and control inventory?"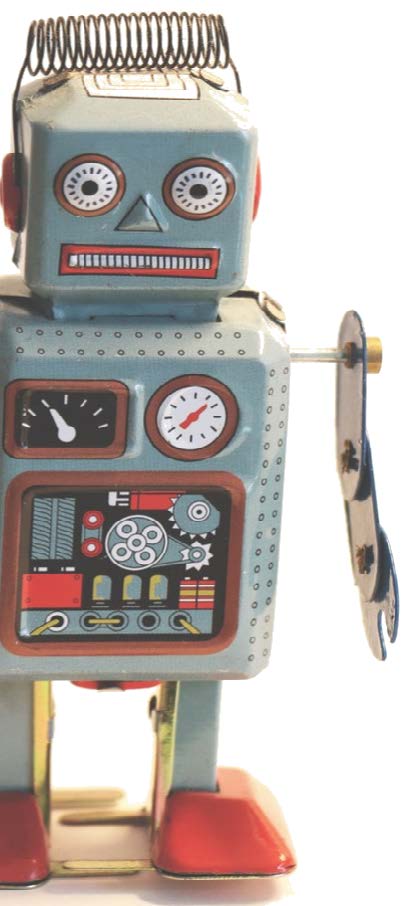 Account Management
What to look for in this section:
You don't have time to babysit.
You need to trust that your partner's account management team has the expertise, can-do attitude, and perseverance to execute your vision.
What functions does the account management team perform? What resources are dedicated to your account? What does the extended management team look like?
Is the team led by industry veterans who know how to manage through issues before they become problems you need to deal with? Is the team committed to effective collaboration in alignment with your company culture?
This is the team that will be working in your business, allowing you the time to work on your business. Get to know them like they're your own.
Questions you can include:
Describe your company's account management structure.
Provide an overview of the leadership team and each team member's experience.
Does your team work remotely or on-site?
What is the availability and accessibility of the account team to your personnel?
How many client-facing employees do you have within your industry?
Please describe your process for handling customer service inquiries.
How does your account management team handle last-minute projects?
What are your after-hours coverage needs and capabilities?
How would account management fit into the overall production cycle?
Consider:
Don't ask:
For a resume of the person who will manage your account. The respondent may just cherry-pick a good one. Plus, roles change, and you may end up with someone else.
Ask:
"How do you ensure the consistency and stability of resources dedicated to our account management team?"
Is the account team supported in a way that sets them up for success?
Sourcing and Procurement
What to look for in this section:
This is where you need to look for some very specific details. What methodologies do suppliers have in place to ensure cost controls, quality standards, and speed? Are they forced to print on internal presses, or do they have a vendor network?
Questions you can include:
Provide a detailed overview of your company's print capabilities, including technologies employed, a list of the specific equipment in use, etc.
What types of print services do you currently have at your disposal?
Are print services in-house or outsourced? Where are they located?
Describe your company's overall sourcing and procurement strategy.
What is the sourcing process—triple bid, contracted rates, etc.?
Describe your sourcing and procurement process for ad hoc requests.
Describe your print-on-demand capabilities.
Do you have any geographical limitations for shipping printed materials?
Are there a minimum/maximum orders for printing and shipping?
Can our current trusted print suppliers be included in your network?
What types of controls are in place to ensure consistent, quality printing?
Do you have international production capabilities? If so, when are they used over domestic sources?
Bonus:
A vendor network can ensure business continuity and leave you less vulnerable to the whims of an individual printer relationship. For example, your printer just landed a dream job. Was it yours? If not, you may find your jobs on the back burner. But a partner that offers a vendor network approach can get your job printed at the same quality standards, at a location geographically closest to the delivery point – ensuring that what you save on printing isn't wasted on distribution.
Consider:
Don't just ask:
"What type of printing equipment do you own?"
Also ask:
"How do you stay flexible and innovative in production capabilities with the evolving requirements of marketing organizations?"
"I've seen it too many times… All services included from the partner need to be considered equally. Too many companies reward their purchasing department based solely on 'print cost' when the total cost of business is so much more than just the actual press time."
–National Sales Manager, Retail
Reporting
Legacy processes need to be pressure tested to make sure they make organizational and financial sense. Your partner should provide the type of robust reporting that allows you to make smart decisions.
If a company can't provide you with these basic reports, it is a red flag:
Low Stock Report: Status update on items that have 90 days or less of inventory based on the last six months of usage.
Excess and Obsolete: Monthly view of items that carry > 6 months of inventory (based on usage) or are considered obsolete.
Shipment Detail Report: Items ordered with description, UOM, quantity, date ordered and shipped, address, requestor, etc.
Receiving Report: Materials being received into your warehouses.
Storage Report: Total bin and pallet count per item as well as the total quantity, item number and item description.
Item Usage Report: Usage information for a given period, outlining total quantity shipped, and average 30-day usage.
Backorder Report: Items on backorder, including current status of requisition and backorder quantity.
Spend Report: Spend data by category, month, year, and comparison of spending over time.
Top Moving Items: The top moving items within the portfolio based on total quantity.
Top Users Report: Users who are placing the most orders through the web-based system.
Active Inventory Stock Status: Inventory activity and status in both quantity and dollar value by item listing, providing a composite analysis of inventory levels, usage, items on order, monthly supply on hand, minimum reorder levels and inventory value.
Consider:
Don't just ask:
"What reports are available to me?"
Also ask:
"How do your reporting package and account management team support me in making better marketing decisions?"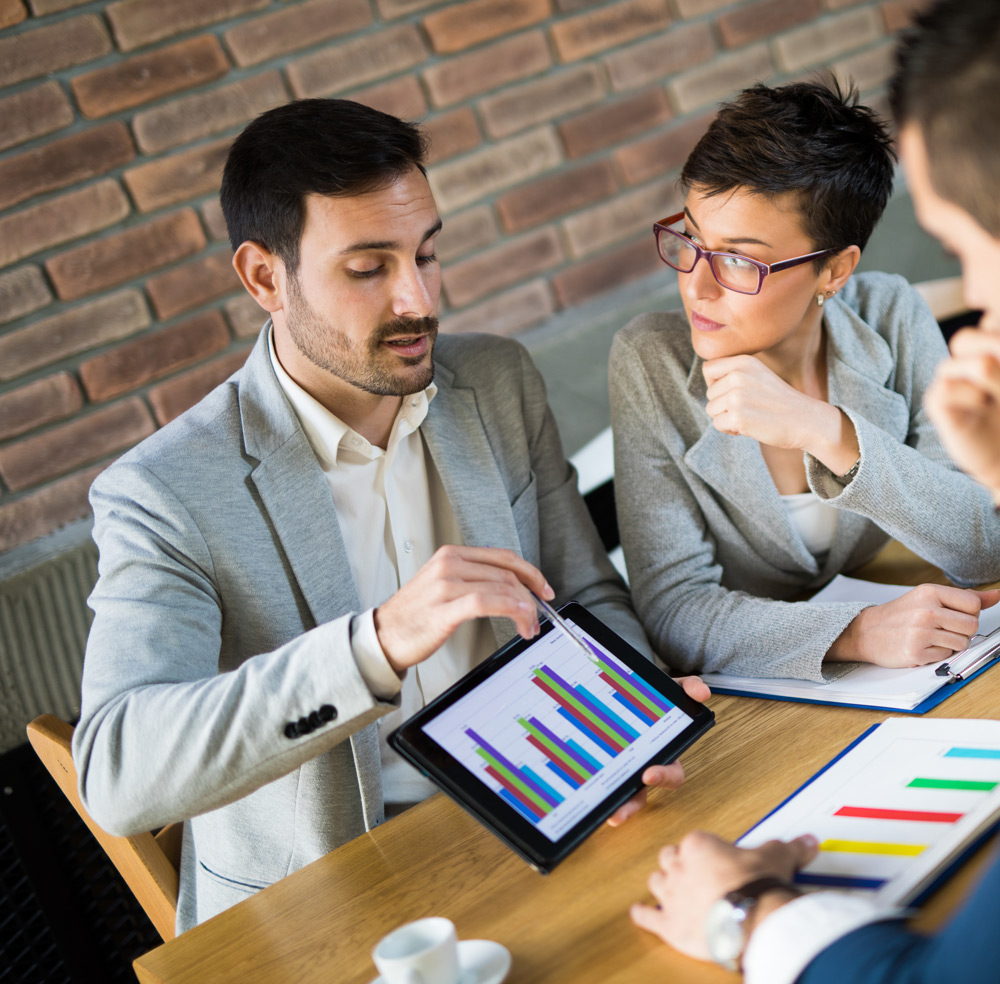 Innovation
A good partner will execute your vision.
A great partner will challenge your vision based on industry insights and innovative thinking.
Find out how innovation is supported internally within the responding organizations. Do they attend conventions? Do they rely on vendors? Do they have a dedicated innovation group?
What are some examples of innovative ideas they've brought to the market? Is innovation something they pay lip service to? Or is it built into their DNA?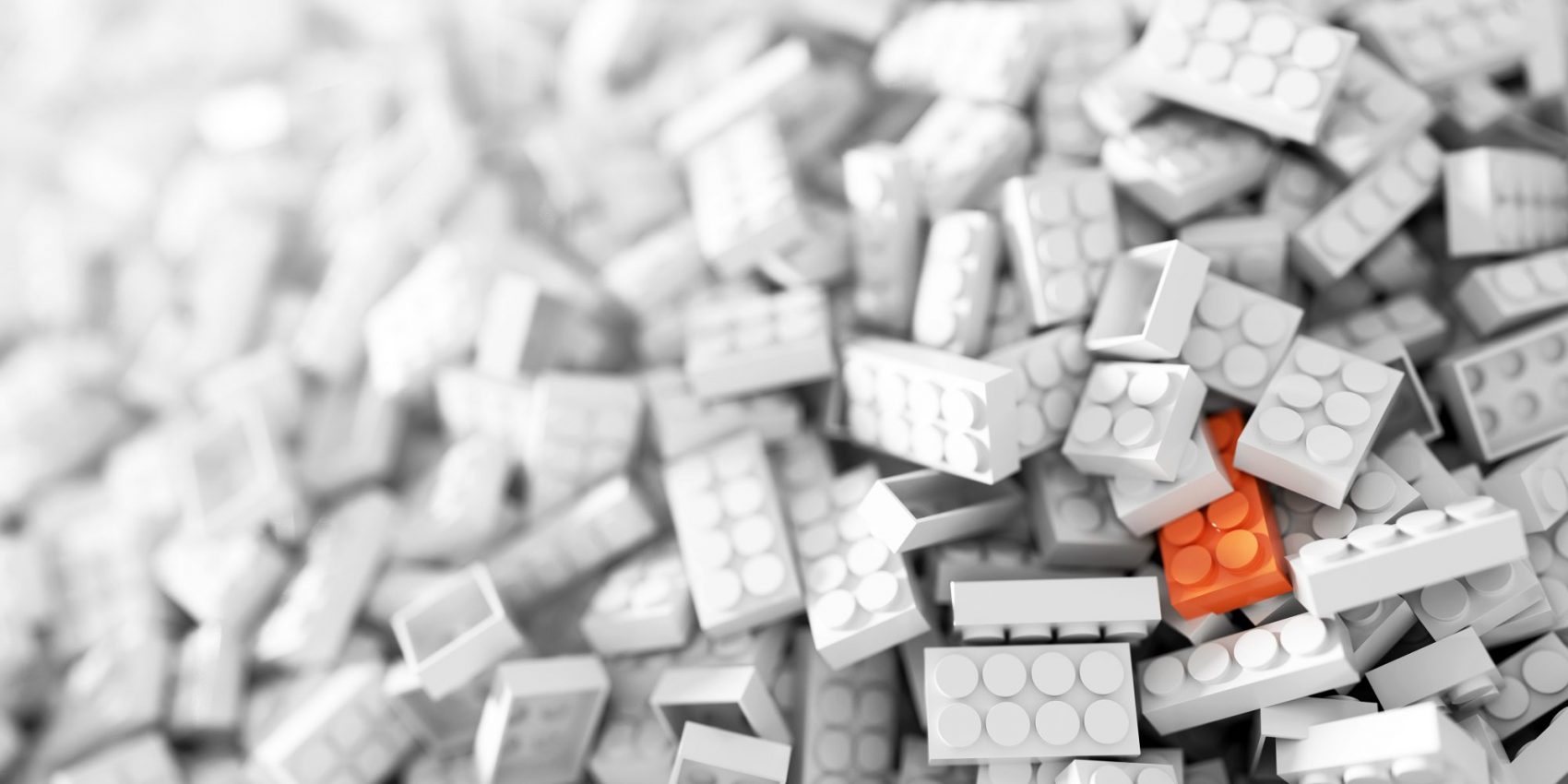 Make sure to define what innovation means to you. To one company, innovation may come in the form of new technologies or marketing media. To another, innovation may come in the form of cost-saving initiatives or distribution strategies.
Questions you can include:
Describe your company's methods for sharing ideas or innovations with your clients.
What innovations have you seen that would directly affect our industry and the way you would manage our marketing program?
Describe any internal resources, research activities, or collaboration hub devoted to exploring and advocating new or big ideas.
Provide examples or case studies of shared and implemented innovation in the areas of creative design, process improvement, and/or cost reduction.
Consider:
Don't Ask:
"Provide examples of innovative thinking."
Ask:
"Share an example of how you were able to work with a client to identify an area in need of innovation and how you were able to transform it."
Warehousing & Fulfillment
What to look for in this section:
What does the warehouse network look like? How does it marry the company's distribution strategy?
Where are the warehouses located in relation to where your material is being distributed? What methods are in place to keep inventory levels where they need to be? Will neglect of inventory controls lead to old, dusty materials accumulating on shelves? Or does the supplier work proactively with clients to right-size the inventory and keep costs down?
Questions you can include:
Describe your storage, fulfillment, and kitting capabilities.
Please describe the safety procedures and protocols at your warehouse facility.
What special licenses or certifications do you hold (for example, FDA)?
Describe your corrective action process for addressing quality or service issues.
Describe your inventory management strategy.
What kind of oversight and controls do you have for managing budgets and spending?
Please explain your plan for internal or external expansion of storage if the need arises for additional floor space.
What are your overall KPIs for distribution and fulfillment success, including receiving to stock, inventory accuracy, order accuracy, order delivery, and customer service response time?
Consider:
Don't just ask:
"Will I have access to current inventory level reports?"
Instead, ask:
"How would you ensure the maintenance of proper inventory levels?"
Do you want to know how things are looking as they're arriving at the warehouse?

Need to have items repacked or custom kitted? Have a last-second need to overnight a package across the country?

If you're reliant on third parties, that might not be possible.

A partner with its own warehouses and direct access to them can be a huge benefit.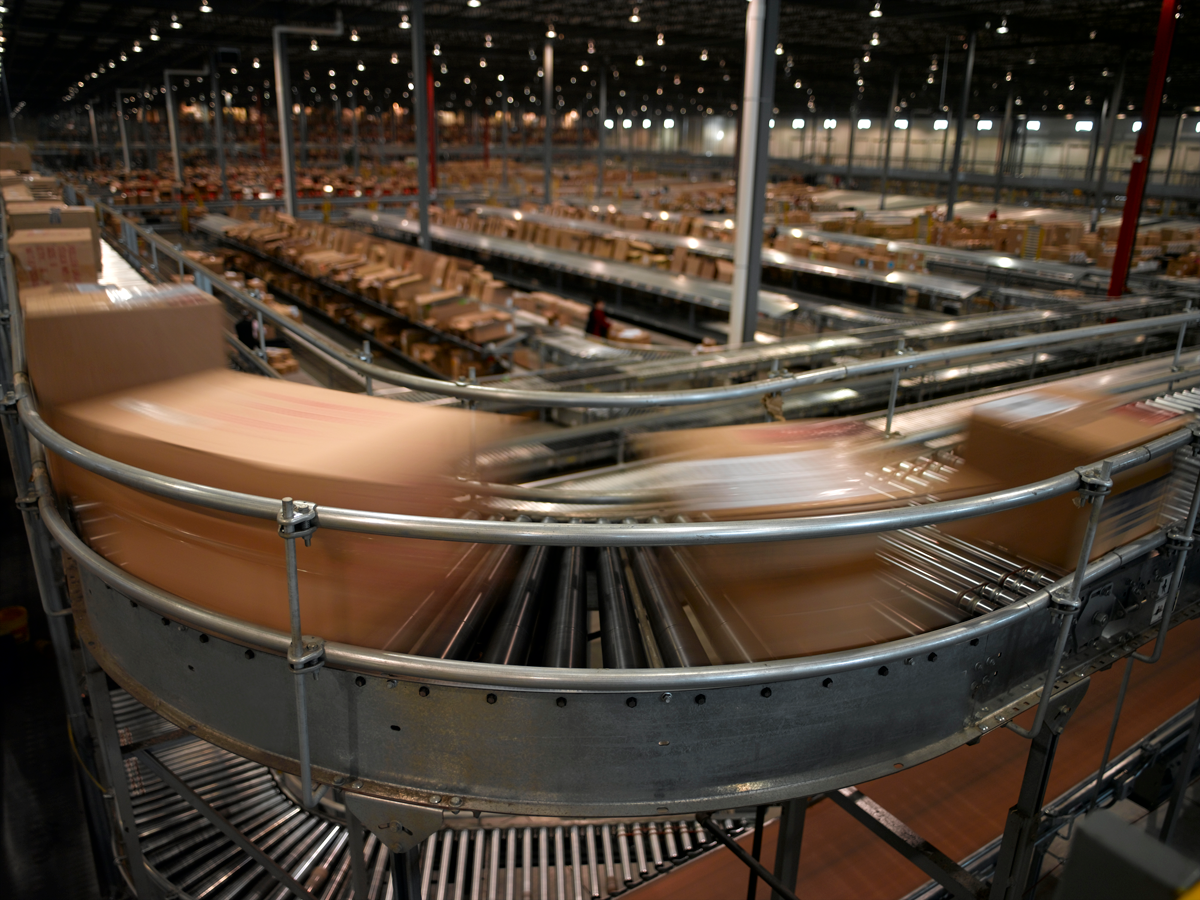 Distribution
What to look for in this section:
Determine how RFP respondents use unique methods of distribution to improve service levels and costs. Hub and spoke distribution, JIT distribution and point-to-point distribution methods are all important to ask about—but what are their specific plans for you?
Simply being able to put a pallet on a truck and ship it out is not the sign of a top-notch distribution partner.
Ask respondents to drill down into specifics. Can they ensure that your 500+ geographically dispersed locations all receive the same marketing kit on the same day? How do they use zone skipping to ship less expensively?
Describe order fulfillment, from order placement to delivery.
How do you actively manage freight to deliver the lowest cost?
How do you handle special requests for rush deliveries?
How is tracking information captured and shared?
How do you manage planned pushes versus ad hoc field/distributor requests?
How do you handle returns?
What are your overall KPIs for distribution and fulfillment success?
Consider:
Don't ask:
"What are your average small parcel discounts?"
Do ask:
"What creative methodologies do you have to reduce the overall freight burden for your clients?"
"All of our inventory was being held in Miami. We had a national retail presence!"
–VP Distribution Operations, Retail
Implementation
What to look for in this section:
The details of onboarding a partner and implementing the solution will play a major role in how quickly and effectively you can reap the benefits of the relationship. Writing the RFP is only the first step in the process. You also need to understand how a partner will guide you to the finish line of a fully live program.
Who is going to pay for the implementation of the program? Is it going to take six months or six weeks? Do potential partners have a team specifically dedicated to overseeing the process to ensure there are no blackouts for your stores and sales reps?
Questions you can include:
Please describe the typical onboarding process, including the costs and timeline for inventory transfer, technology configuration, training, reporting and billing setup, budgeting, etc.
Define a typical project timeline, including major milestones for an aggressive, average, and conservative implementation in an environment such as ours.
Please describe typical issues you face when implementing a project of this scale and how you would normally resolve them.
What processes do you follow to ensure we don't experience business interruptions?
"The look on his face was priceless when we asked how his team planned to implement his suggestions. There is a reality of putting programs into motion that some organizations simply can't grasp."
–Chief Procurement Officier, Beverage Industry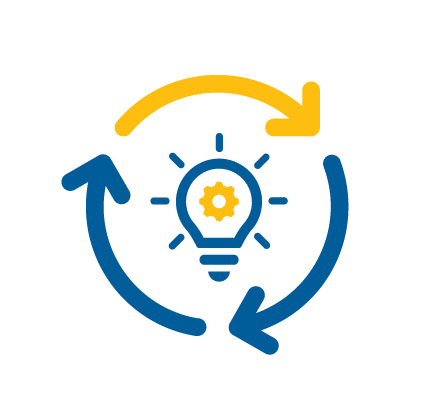 Consider:
Don't ask:
"How long will the implementation take?"
Ask:
"Can you provide an example Implementation Plan, including milestones?"
Pricing
What to look for in this section:
Pricing considerations can vary dramatically based on your industry and specific needs. If you need help creating a specific template, or need guidance on what to include, reach out to NVISION. We're happy to build this section for you.
Remember that the cost of the physically printed piece is only one component of the program. You need to be thinking of all the product and non-product costs up and down the supply chain. In many cases, products only make up about 40 percent of the total program. Consider the cost of everything else:
Account management resources
Customer service
Technology
Storage
Fulfillment
Freight
Implementation
Those are the basics, but there are more nuanced issues you need to address, such as:
Are the management costs fixed, or will I be charged overtime rates?
Am I charged more for phone orders vs. online orders?
Are there costs associated with tech upgrades?
Are there different storage rates for different sized items?
Be aware of line items that are difficult to track, such as:
Warehouse labor
IT development hours
Packaging materials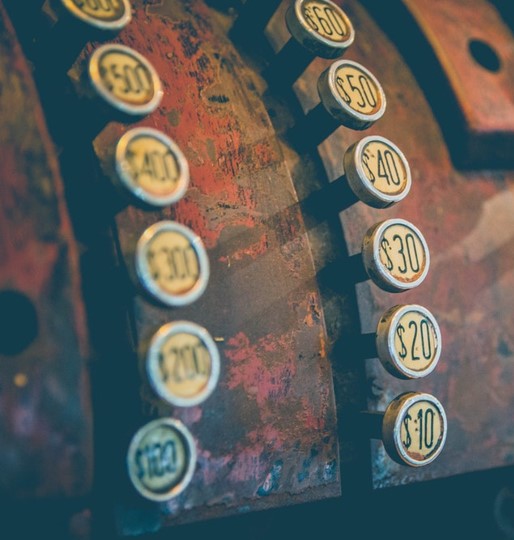 One Final Note
Being able to conduct an effective RFP relies heavily on your knowledge of the people, processes, technology, and output of your current marketing supply chain. Without knowing where you're coming from, it's very difficult to forge a path to where you want to go.
If you don't have a clear view of your marketing supply chain—and the root causes of the specific challenges you're facing—we highly recommend getting an outside perspective as an effective first step.
NVISION is here to help at any stage of the process.
Please reach out to ask how we can help build your success.

Why NVISION?
For more than three decades we've partnered with Fortune 500 companies to deliver marketing operations solutions. Led by a strategic account management team, we'll help you develop, procure, fulfill and distribute printed collateral, signage, point-of-purchase displays, direct mail, branded merchandise and much more.
LEARN MORE